"CREPE FACTOR is certainly a must read for every mystery lover."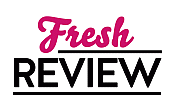 Reviewed by Annie Tegelan
Posted January 4, 2017

Mystery Hobbies | Mystery Cozy
In the fourteenth book of the Scrapbooking Mystery series, Laura Childs dazzles and delights with Marcela and Ava's latest murder to pop up in New Orleans. During the Winter Festival, a heated argument is seen between Martin Lash, a tough restaurant critic and Marcela's ex. Then, later on, Marcela and Ava witness Lash stumbling to his death. The murder weapon is a fork and all eyes immediately turn to Marcela's ex even though he claims he wasn't the one who did it.
Since Marcela's boyfriend, Edgar Bobcock, is the lead investigator for Lash's murder, her ex tries to get her to help him clear his name but that means going behind her boyfriend's back. Will Marcela be able to figure it out before her boyfriend finds out what she's been up to?
I absolutely loved CREPE FACTOR. From beginning to the end, this book hooks you in and takes you on a grand ride. Humor and suspense are balance well in this book, creating the perfect harmony for a fun-filled journey. If you're new to cozy mysteries, this is a great series to get you started on the genre. Childs creates an inviting atmosphere that is perfect for new readers willing to try something different. CREPE FACTOR is certainly a must read for every mystery lover.
SUMMARY
The Winter Market in the French Quarter is in full swing, but murder isn't taking a holiday in the latest from the New York Times bestselling author of Parchment and Old Lace...
The holidays are a busy time for scrapbook shop owner Carmela Bertrand—but not so hectic that she doesn't have time to enjoy browsing the booths at the Winter Market with her best friend Ava. The last thing the ladies expect to see is a lurching man stabbed by a serving fork, dying in front of them.
The victim is loathed restaurant critic Martin Lash, who posted his scathing reviews on the Glutton for Punishment website. And the prime suspect is New Orleans restauranteur Quigg Brevard—who was seen giving the critic a tongue-lashing minutes before someone stuck a fork in him. An old flame of Carmela, Quigg asks for her help, which does not please her current beau, Detective Edgar Babcock, to say the least.
Before her relationship is the next victim, Carmela needs to find a murderer who had no reservations about punishing the culinary curmudgeon...
Scrapbooking tips and recipes included!
---
What do you think about this review?
Comments
No comments posted.

Registered users may leave comments.
Log in or register now!