"A compelling police investigation case with unusual twists and characters!"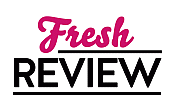 Reviewed by Audrey Lawrence
Posted January 4, 2017

Suspense | Thriller Police Procedural
Minnesota zoo officials are shocked when they realize two prized and rare Amur tigers have been stolen from their zoo in ESCAPE CLAUSE by John Sandford. They quickly realize that while there could be a number of possibilities, their thoughts keep returning to the illegal market of traditional Chinese medicines. If that is the case, the tigers have to be found quickly or they are dead.
Virgil Flowers, an unusual and laidback agent with the Minnesota Bureau of Criminal Apprehension (BAC), gets called in on this high priority case, but with few back- up resources as other events are going on that have a high priority. It seems like a straight forward case, what could possibly go wrong?
New York Times best-selling author John Sandford, famous for his Prey novels featuring Lucas Davenport as well as for his subsequent Virgil Flowers novels, will certainly add to his fame with ESCAPE CLAUSE! With its intriguing insights and fast moving plotting, ESCAPE CLAUSE is a truly absorbing read that will linger in your mind long after your reach its surprising and shocking ending. Flowers is a likeable but very different agent with an interesting partner and differing from the norm type of friends.
In ESCAPE CLAUSE, Sandford delves into two key areas involving the horrible market in illegal traditional medicines as well as the situation of illegal migrants in the States. Both stories highlight difficulties involved in law enforcement and capture of these greedy offenders who care not who or what they harm in their dealings. While this is the ninth adventure in the current series, ESCAPE CLAUSE can still easily be read as a standalone novel, so both new and seasoned fans should be happy with it.
If you like police investigation stories or interesting stories lines, there is lots to like in ESCAPE CLAUSE by John Sandford. Do check it out for yourself!
SUMMARY
Whenever you hear the sky rumble, that usually means a storm. In Virgil Flowers' case, make that two. The exceptional new thriller from the writer whose books are "pure reading pleasure" (Booklist)
The first storm comes from, of all places, the Minnesota zoo. Two large, and very rare, Amur tigers have vanished from their cage, and authorities are worried sick that they've been stolen for their body parts. Traditional Chinese medicine prizes those parts for home remedies, and people will do extreme things to get what they need. Some of them are a great deal more extreme than others -- as Vi Virgil is about to find out.
Then there's the home front. Virgil's relationship with his girlfriend Frankie has been getting kind of serious, but when Frankie's sister Sparkle moves in for the summer, the situation gets a lot more complicated. For one thing, her research into migrant workers is about to bring her up against some very violent people who emphatically do not want to be researched. For another...she thinks Virgil's k kind of cute.
"You mess around with Sparkle," Frankie told Virgil, "you could get yourself stabbed."
"She carries a knife?"
"No, but I do."
Forget a storm – this one's a tornado.
---
What do you think about this review?
Comments
No comments posted.

Registered users may leave comments.
Log in or register now!