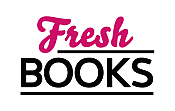 March gives us books to "roar" over
"Full of Christmas magic, good times, great storytelling, and blazing romance!"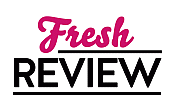 Reviewed by Miranda Owen
Posted January 4, 2017

Romance Contemporary | Western
MERRY COWBOY CHRISTMAS is book three in Carolyn Brown's "Lucky Penny Ranch" series. "Lucky Penny Ranch" is comfort food for romance readers. The Dawson men are true-blue, American classic, hot cowboys full of charm, and it's no wonder that the Logan sisters are helpless to resist them. When Fiona moves back home after a rough divorce, the warm embrace of her family helps soothe her wounded pride. Although romance is not foremost on her mind, Jud Dawson mounts a compelling seduction strategy involving late-night talks, Christmas cookies, and earth-shaking kisses.
There are two main stories in MERRY COWBOY CHRISTMAS. First, Fiona's journey of self-discovery and her eventual romance with Jud. Second, Fiona and Jud's attempts to thaw out two elderly curmudgeons who temporarily end up staying at the Lucky Penny Ranch for a few weeks. The latter is something that draws Jud and Fiona closer together. One of the things that make a Carolyn Brown cowboy romance so irresistible is the beautiful way that the hero and heroine are so well-matched and the dialogue feels so natural. The friendship, and soon-to-follow romance, between Jud and Fiona feels very organic. While not scandalous, Jud and Fiona try to keep their flirtations low-key at first in order to avoid any matchmaking machinations by well-wishers, or grumbling from others. I love Fiona and Jud, so that made reading about their pairing extra entertaining. Jud's laid-back sexiness and amiability make him such an amazing hero and exactly what Fiona needs after her ex.
The feelings of love and compassion that wash over you as you read MERRY COWBOY CHRISTMAS are perfect for a story framed around Christmas time. The importance and value of family is something that that runs through each book in the "Lucky Penny Ranch" series, and MERRY COWBOY CHRISTMAS is no exception. The members of Jud and Fiona's family make great supporting characters and add balance and depth to the story. As you read MERRY COWBOY CHRISTMAS, the characters become more real and you become invested in their stories. Fiona's struggle within herself to figure out her path in life is easy to relate to and understand. I love how Jud gives Fiona the time and space she needs, while still supporting and loving her. Dora June and Truman turned out to be two dark horses, and their evolution over the course of this book is nothing short of extraordinary.
MERRY COWBOY CHRISTMAS is another brilliant confection by Carolyn Brown full of Christmas magic, good times, great storytelling, and blazing romance. As usual, Carolyn Brown does a wonderful job of conveying a sense of place and making the town of Dry Creek come alive. This is a book to make you laugh and swoon. I'm so happy this series isn't ending, and readers have Deke's book to look forward to next.
SUMMARY
THIS CHRISTMAS, SANTA'S WEARING A STETSON
'Tis the night before Christmas and all through the house is the presence of one wickedly hot cowboy who's come to stay for the holiday. Fiona Logan is downright shocked to return to her childhood home and find that the tall blond stranger who came to her rescue on an icy road will be sleeping just across the hall from her bedroom. Talk about temptation . . .
Jud Dawson never believed the Lucky Penny Ranch would live up to its name until now. Fiona is gorgeous, smart, funny, and everything he thought he'd never find. Now all he has to do is convince her to stick around town instead of hightailing it back to Houston. But with wild weather, nosy neighbors, and a new baby in the family, getting her to admit that she's falling in love might just take a Christmas miracle.
---
What do you think about this review?
Comments
No comments posted.

Registered users may leave comments.
Log in or register now!