"All secrets do come out eventually, will it affect their relationship?"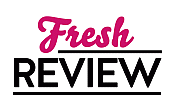 Reviewed by Sharon Salituro
Posted January 4, 2017

So Caroline is back in her home town of Ozark Mountain. Her mother has Alzheimers and her dad who is a retired doctor still volunteers at clinics to help out people. Caroline has come back to not only help with her mother but to take care of the bait shop that her mother started years ago.
Noah also returns to his home town where his family owns the shop across from the bait shop. Noah is going to reopen it. Noah has a lot of his own problems. After several days of sizing each other up, they finally introduce themselves to each other.
What starts out as nothing but neighbors, starts to become something else. Noah and Caroline start spending more time with each other. What Caroline can't figure out is why Noah's grandfather wants him to stay away from her, Caroline doesn't even know the man. But his grandfather keeps staring at her. Caroline can't ask her mother because of her Alzheimers. On several occasions she has tried to talk to her father about this, but he is not saying anything.
The other strange thing is when Noah meets Caroline's mother, she keeps calling him by his grandfather's name. So what really is the big secret, and will it be just fine with Caroline?
JUST FINE WITH CAROLINE is the first book that I have read by Annie England Noblin. I really enjoyed it and loved the way that she takes two small town characters and puts them together. Both born in the same town, but they both tried to move on to bigger and better things. Just to lead them back to where they came from. Also, it took me a while to figure out the big secret. It was almost like Caroline and Noah took up where the older generation left off.
I also like how she shows that in small towns, everyone knows everyone's business. Even the little secrets that you wouldn't want to get out. Even the secret that his best friend has been keeping forever. JUST FINE WITH CAROLINE is one of those books that you put yourself into and wonder how it all would work out.
SUMMARY
From the author of Sit! Stay! Speak! comes a tender, terrific novel complete with long-buried secrets, a three-legged pot belly pig, and an irresistible dog—an unforgettable story about love, friendship, and community. Perfect for fans of Mary Kay Andrews and Mary Alice Monroe.
Caroline O'Connor never dreamed she'd be back home in Cold River, Missouri, the Ozark Mountain town where everyone is 'up your business.'…they mean well as they drive you crazy. She thought she'd left town for good, but now she's back, helping to care for her New York born mother—struck with Alzheimer's, and prone to saying and doing anything—and her father, the beloved local doctor frustrated he can't cure his own wife.
As for Caroline, she's doing 'just fine' coping with her parents, her brazen cousin Ava Dawn's marital disasters, her mostly-deaf dog…and with Noah Cranwell, far-flung relative of a local family mostly infamous for running moonshine, an ex-veteran who's come to Cold River with troubles of his own.
Caroline believes she knows everything about Cold River and the people who live in its hills and hollers … but sometimes life's greatest surprises happen closest to home.
---
What do you think about this review?
Comments
No comments posted.

Registered users may leave comments.
Log in or register now!