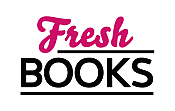 Great new reads in September
"A great mix of hard-boiled detective story, the ghostly fantastic, and a little bit of slapstick."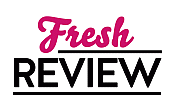 Reviewed by Miranda Owen
Posted December 23, 2016

SPOUSE ON HAUNTED HILL is book eight in E.J. Copperman's Haunted Guesthouse series. The main characters in SPOUSE ON HAUNTED HILL -- both ghostly and the living -- are experiencing major changes. Haunted guesthouse owner Alison Kerby is dealing with her daughter becoming a teenager, as well as the good and bad that comes with taking her romantic relationship to the next level with her current boyfriend. Longtime ghostly PI, and friend to Alison, Paul Harrison is consumed with trying to successfully transform his existence for the better. All of these changes experienced by the characters wouldn't be such a bad thing if it wasn't for the sudden, and largely unwelcomed and chaotic, appearance of Alison's ex-husband Steven.
Despite Paul's insistence that Alison look into the mess that Steven has gotten himself into, it's largely left to Alison and his fellow ghosts Maxie and Everett to pick up the slack as detectives. The familiar favorite characters add a little levity and cozy mystery goodness to this story, but E.J. Copperman mixes it up a bit by including a few elements typical of a hard-boiled detective yarn. Gangsters and wannabe gangsters litter the landscape in SPOUSE ON HAUNTED HILL. For me, these miscellaneous bad guys and their shenanigans are entertaining rather than alarming, and I laughed a lot reading about Steven and his schemes. SPOUSE ON HAUNTED HILL has some of the same elements from some of my favorite films like THE MALTESE FALCON and THE THIRD MAN, but with humor and bits of the divinely absurd.
While characters like the shady Lou Maroni, the elusive Maurice DuBois, and the slightly pathetic Steven and their exploits drive the story in SPOUSE ON HAUNTED HILL, Alison and her family center it. Alison is very easy for me to relate to -- neither obnoxiously perfect and always ready with the perfect thing to say, but also not annoying or self-defeating. Alison is a very believable and likable amateur sleuth who tries to balance detecting with family obligations, earning a living, and carving out a romantic life. I like Alison's ability to think on her feet, and how she uses her ghost family and friends to tail or detain suspects.
SPOUSE ON HAUNTED HILL is a great mix of hard-boiled detective story, the ghostly fantastic, and a little bit of slapstick. The relationship between Alison and her thirteen-year-old daughter Melissa feels very real, and their interactions add more depth to this mystery. Despite all Steven's oafishness, E.J. Copperman gets the complicated dynamic between mother and daughter just right. I look forward to the next mystery by E.J. Copperman.
SUMMARY
Alison's shady ex needs to use her haunted guesthouse as a hideout in the latest from the national bestselling author of Ghost in the Wind.
Where Alison Kerby's ex-husband goes, trouble follows. This time, unfortunately, he's brought that trouble right to her doorstep. On the run from a business deal gone bad, Steven, aka "the Swine," owes some scary people a staggering sum of money. No need to panic, though. He has a plan: Sell Alison's Jersey Shore guesthouse to pay them off. Before Alison has a chance to read Steven the riot act, he disappears—after a mysterious man trailing him ends up full of bullet holes. Now the police are next to darken her doorway. For all his faults, Steven is still the father of Alison's daughter, so with the help of ghosts Maxie and Paul, Alison sets out to find her ex and clear him of the murder. But if the bad guys get to him first, he may not have a ghost of a chance...
---
What do you think about this review?
Comments
No comments posted.

Registered users may leave comments.
Log in or register now!