"A fast-paced mesmerizing mystery that will leave you panting for more!"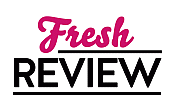 Reviewed by Audrey Lawrence
Posted November 28, 2016

With one call, everything changed. With a large ranch to work, a house to keep, a sheriff for a husband and a moody orphaned teenage niece to care for, Kate Fox's days, evening and nights are full and it is calfing season to boot. Still, all manageable and going fairly well. But, now with Roxy screaming into the phone that there is blood everywhere and someone is dead, Kate's world flips upside down faster than a cow kicking the proverbial milking machine.
Anxious to get news and heedless of her old and dirty barn attire, Kate jumps in her old '73 Ford Ranchero and races down the highway trying to get a signal on her cellphone. Finally reaching the "crime scene" at Eldon's Bar J Ranch, the details start falling into place. Eldon, Carly's grandfather is dead, and Ted, Kate's Sheriff husband, is being whisked off to the hospital ninety miles away. Kate can only follow the ambulance and try to make sense of all the jumbled shards of this highly usual situation. Ted has been shot, but how bad? Carly is Eldon's heir as both her parents had died, but where did that girl disappear to? What the hell is going on?
Shannon Baker's latest offering, STRIPPED BARE, will certainly add to her growing fame as a writer of western based mysteries as she so ably and authentically brings the joys, trials and tribulations of living in the modern west so vividly to life! The pretty, but not interested in fashionable attire Kate Fox, her latest protagonist, is already being praised as a female Longmire and I couldn't agree more! Born smack in the middle of eight very lively, outspoken and well-connected siblings, Kate knows when to make her mark and when resistance is futile. Getting and giving advice comes naturally to this boisterous bunch.
With its vivid descriptive writing and compelling plotting, STRIPPED BARE will take you for a gallop of a ride that leave you breathless and spellbound until you reach its very surprising ending. Drawing on her own experiences of living in the Nebraska Sandhills, Baker ably paints a very authentic and vivid backdrop to her story that makes one feel as if experiencing it first hand. From the long miles to drive to anywhere in the wide spaces in the west to the quirks, mannerisms and attitudes of her rural characters, Baker definitely hits the bull's eye!
STRIPPED BARE is my first introduction to Baker's wonderful and compelling writing style, but it definitely will not be my last. I absolutely cannot wait for the next installment in this new series and I can't recommend reading STRIPPED BARE highly enough! Be warned... reading STRIPPED BARE will take you on such a fast paced and mesmerizing emotional ride, it will leave you breathless and panting for more! A wonderful western mystery not to be missed! Enjoy!
SUMMARY
Stripped Bare by Shannon Baker is "A must read" (Alex Kava, New York Times bestselling author) that stars a female Longmire in the atmospheric Nebraska Sandhills.
Kate Fox is living the dream. She's married to Grand County Sheriff Ted Conner, the heir to her beloved Nebraska Sandhills cattle ranch, where they live with Kate's orphaned teenage niece, Carly. With the support of the well-connected Fox Clan, which includes Kate's eight boisterous and interfering siblings, Ted's reelection as Grand County Sheriff is virtually assured. That leaves Kate to the solitude and satisfaction of Frog Creek, her own slice of heaven.
One night Kate answers a shattering phone call from Roxy at the Bar J. Carly's granddad Eldon, owner of the ranch, is dead and Ted has been shot and may never walk again. Kate vows to find the killer. She soon discovers Ted responded so quickly to the scene because he was already at the Bar J . . . in Roxy's bed. And to add to her woes, Carly has gone missing.
Kate finds out that Eldon was considering selling his ranch to an obscenely rich environmentalist. Some in town hate the idea of an outsider buying up land, others are desperate to sell . . . and some might kill to get their way. As she becomes the victim of several "accidents," Kate knows she must find the killer before it's too late. . . .
---
What do you think about this review?
Comments
No comments posted.

Registered users may leave comments.
Log in or register now!