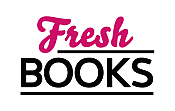 Summer Reads are HOT in July!
"Trust no one, except the man who really has your back... and your heart!"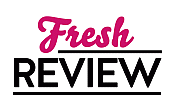 Reviewed by Monique Daoust
Posted November 28, 2016

Romance Gay | Romance Suspense | Gay / Lesbian
Three weeks after the Rivers' estate was burned down, Peter Rivers has vanished, while his younger brother Will is hiding in Paris. The Rivers family that headed an organisation long thought a myth, the Pentasus, is decimated. Hunter Cain, who had been Will's bodyguard for two months is looking for Will. Hunter works for the BND, a German intelligence agency, and he knows Will is in Paris. Will is playing dead, but Hunter's mission is to bring him in, as long as Hunter's attraction doesn't get in the way of the job he's supposed to do.
THE TALENTED MR. RIVERS, book two of HelenKay Dimon's Tough Love series picks up right where Mr. and Mr. Smith left off. I was anxiously awaiting THE TALENTED MR. RIVERS, especially since I had found Will Rivers particularly intriguing, and I was decidedly not disappointed on that count. Will is an exceptionally well-rounded character, who never ceased to surprise me throughout the book. An educated so-called pretty boy, Will knew of his criminal family's activities to some extent but had always been kept away from participating, which still doesn't preclude being caught in the crossfire when all hell breaks loose. However when the going gets tough, Will more than rises to the occasion. Which he also does for the brooding German agent, if you will pardon the pun. Hunter, being undercover and an employee to boot, couldn't do more than ogle Will while in his family's employ, but things are different now, and although there are trust issues on both sides the size of the Himalayans, Will and Hunter eventually give in to the passion that they had fought. As if their budding romance weren't complicated enough, another player has come into the picture and wants to resurrect the Pentasus with Will as his figurehead. This leads to a complex cat and mouse chase, with some spying and action sequences in the tradition of the James Bond and Bourne movies.
I seldom mention covers in relation to the books, but when it comes to this series, I find it remarkable how well they fit the general tone of the stories: the feeling is somewhat that of Cold War stories, which in this case is more than perfect, considering Hunter's fascinating backstory, which felt all too real. The romance was terrific; first of all, because Hunter and Will knew each other before anything physical ever took place, and I really felt their attraction blossoming into something bigger, with realistic bumps in the road. But the highlight of THE TALENTED MR. RIVERS for me was Will: what a splendid character that surprised and delighted me at every turn. He still retains some innocence in spite of his dreadful family, he is tough and gentle at the same time, logical even when falling in love; Will is simply a perfect romantic suspense hero!
SUMMARY
HelenKay Dimonís suspenseful, provocative series of double agents and dark desire continues with a novel featuring two men bound by a dangerous jobóand by the cravings they feel for each other.
As the son of an international crime lord, Will Rivers only inherited one thing after his father died: trouble. The Pentasus organization deals in kidnapping and murder, and Will wants no part of the power grab thatís tearing leadership apart. But the only way heíll be able to escape is with some help from his former bodyguard, Hunter Cain, whose sculpted body and brooding looks keep Will awake at night. Somehow, Hunter has resisted the tension between them . . . until, suddenly, he gives in.
As a German intelligence officer working deep undercover, Hunter has a very good reason to keep Will in the dark about his identity and his intentions. Although the sex is hot, Hunterís true feelings are a growing liability. Now the only way to save Will from his old life is to push him deeper into danger. But when two strong men are each determined to protect the other, the heat isnít just combustibleóitís a firestorm.
---
What do you think about this review?
Comments
No comments posted.

Registered users may leave comments.
Log in or register now!