"A romantic thriller that never lets up"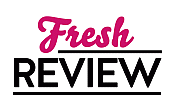 Reviewed by Annetta Sweetko
Posted November 25, 2016

Bailey Jones is a survivor of a serial killer. Everyone keeps telling her that though she is sure there was another woman there in that cabin, no one can find any signs of her. They keep saying she must have imagined her, but Bailey isn't crazy, she knows she helped someone escape the killer and she wants to find her. She wants to know the truth about the other woman who was TAKEN as she was. Did she survive too?
Asher Young is a LOST (Last Option Search Team) agent and the moment he sees Bailey he is ready to rescue her from her nightmares. But Ash has his own demons that are swirling within him, a past that has led him from his past with the SEALs and now to this job. He is determined to help her find out the truth, he trusts her as he has no one in a long time. Is it possible for these two lost souls to find peace with one another or will their emotions distract them long enough for a killer to finish the job?
TAKEN is book #5 of author Cynthia Eden's heart stopping LOST series. I know it has been said many times that a book is hard to put down or the reader didn't want it to end but with this book it is all true! I immediately felt for Bailey and Asher and couldn't wait to see where this couple went next. They are both damaged but slowly as they worked together you get the thrill of seeing them heal and learn to love. The build up of the romance between them, especially the steamy moments, was done perfectly with just the right amount of tension.
The secondary characters are realistic, adding a lot to the dramatic vibe and tension of this whole story line. There is so much happening in this book, with so many characters and things coming up almost out of nowhere, that it is only Ms. Eden's extraordinary writing talent that keeps it all melding smoothly. I do have to admit that I guessed that there was more to the mysterious woman than Bailey guessed but still ... the killer surprised me. If you like your mystery a little on the darker side, with strong alpha men bent on righting a wrong, a heroine who is learning that she is no longer a victim, and the perfectly blended moments of romance and love then TAKEN has got to be in your hands.
Learn more about Taken
SUMMARY
In New York Times bestselling author Cynthia Eden's latest novel, the Last Option Search Team (LOST) returns— and for one agent, the hunt for a serial killer just got very personal . . .
HE SWORE TO PROTECT HER . . .
Bailey Jones somehow survived her harrowing abduction by the infamous Death Angel. But while her physical scars have healed, she can't stop wondering about a woman she helped to escape, who simply disappeared. When LOST agent Asher Young is assigned to her case, Bailey instantly feels an attraction to the intense ex-SEAL who seems to be carrying dark secrets of his own.
BUT KEEPING HIS PROMISE . . .
Asher can't afford to let his growing feelings for Bailey distract him from his job. Only she can soothe his horrific nightmares, but the last thing he wants is for the demons from his past to ever hurt her. Bailey has gotten past his guard, and the emotions he feels for her— they're as dark and dangerous as the past he doesn't want to face.
COULD COST BOTH THEIR LIVES When corpses begin surfacing—all marked with the same tattoo depicting the Death Angel's calling card—Asher must race to stop a twisted killer who wants nothing more than to claim his next prize: Bailey . .
---
What do you think about this review?
Comments
No comments posted.

Registered users may leave comments.
Log in or register now!