"A desolate world where love is possible."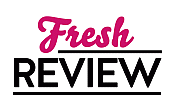 Reviewed by Annetta Sweetko
Posted November 25, 2016

Romance Contemporary | Romance Science Fiction
ADDICTED takes us back into the post apocalyptic world that author Elle Kennedy weaves so well. Here anyone not living in the controlled environment of the city, which means working where they tell you, marrying who they tell you, living without freedom of choice are considered outlaws. Enforcers are sent out regularly to check on the outlaw world and sometimes destroying whole camps of people.
In this second offering of her Outlaw Novels we find Jaimie and Lennox as the main characters. They have become members of the Connor Mackenzie outlaw band after a deadly attack destroys their known world. Jaimie and Lennox have been best friends since childhood but her feelings have long matured and she wants more. Lennox is afraid that if he moves to the next step something will happen and he will lose her. But, if he doesn't, he just might lose her completely.
ADDICTED is an intriguing look into a world of emotion, survival and freedom. I must warn readers that this series is definitely for adults as there is a lot of sexual freedom and very little monogamy. I liked this book but not quite as much as the first one but those characters come back adding more to their storylines too. When CLAIMED (book 1) ended, the Mackenzie band owed Reese of Foxworth town a big favor after she helped rescue Connor's lady, Hunter and in this book she is collecting ... she needs her people trained to fight as the enforcers are giving her trouble despite an agreement that has been in place for a long time. Going to Foxworth opens Lennox's eyes and he knows he has to make the right choice or be miserable forever.
The way ADDICTED was written the reader will feel as if they are in the desolate, frightening world, living day to day in hopes of surviving but above all wanting to find love and family, a place to belong but to also be free to be yourself. And isn't this what most people are looking for? Readers might very well find themselves ADDICTED to this book while waiting to get their hands on more by this amazing author.
Learn more about Addicted
SUMMARY
From the New York Times bestselling author of Claimed comes the second enticingly erotic novel set in a world on the brink of chaos.
Lennox used to live in a paradise on earth with his best friend Jamie, in a place where visitors came and went, allowing their desires to run free. But everything changes when a deadly attack forces them to take up with Connor Mackenzie's band of Outlaws. Lennox knows Jamie is hung up on someone else, but he's always believed he's the man for her—and won't let her go without a fight.
Even though Jamie is well aware that Lennox is one hot specimen of a man, she refuses to let sex ruin the most important relationship in her life. But when the object of her interest spurns her, she indulges in a little pleasure-filled revenge with her very magnetic, very willing best friend. One thrilling night with Lennox is enough to awaken Jamie's unexpected desires for him. And now that she's had a taste, she's not sure she can ever give him up...
---
What do you think about this review?
Comments
No comments posted.

Registered users may leave comments.
Log in or register now!