"Tensions Of All Kinds Rise in Arthur's WINTER HALO"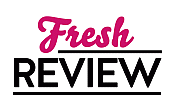 Reviewed by Make Kay
Posted November 6, 2016

WINTER HALO is book 2 in the Outcast series by urban fantasy writer Keri Arthur. Arthur's heroines are always gutsy women with magical or supernatural gifts who are suckers for helping those in need. They also tend to be sexually free, sleeping not only with the hero of the series but many other men as well, which usually causes a problem for the heroine. Arthur's heroine, Tiger, is definitely true to form.
I am a rabid fan of Arthur's early work. HerRiley Jensen series and Dark Angels series are both fantastic, and I think they are what keep bringing me back to her currents works. I've actually given up on her Souls of Fire series this past year, but I will be continuing with this Outcast series. WINTER HALO is an entertaining futuristic fantasy. This series definitely needs to been read in order, though, because Winter Halo relies on the reader knowing what happened in book 1, City of Light.
Tiger is a déchet, a humanoid supersoldier created by humans to help them win the interspecies war with the shapeshifters. Tiger was created as a lure, specifically created to infiltrate shifter camps and seduce those in charge, and harvest their memories via touch for intel, then kill them. In book 1, Tiger and her reluctant allies discover that Central City's children are being kidnapped and experimented upon as part of the bad guys' plan to create vampires that can be immune to light.
Tiger is a total badass, and is incredibly loyal, which I really like. She will throw herself into dangerous situations against unbelievable odds for things she believes in, which means the author can throw her into all kinds of wild situations. And what Tiger really believes in now is saving these kidnapped children. She is willing to die to try to save those she deems in need of the greatest protection.
Saving the endangered children is the prime driving force moving Tiger and her erstwhile allies as they battle evil henchmen and try to infiltrate the location where the kids are being held. Sometimes it seems a little insane that everyone is so focused on saving the children instead of trying to defeat the bad guys and prevent the UV- resistant vampires from being created. Witches, shifters, humans, and déchet alike would be wiped out if the vampires can overcome the one way humans can defend themselves, ya know?
It seems like anything that can go wrong will as Tiger works to achieve her mission. The tension remains believably high throughout the book, with the stakes just rising and rising for Tiger and her companions. Arthur does a great job of keeping me glued to the pages in WINTER HALO, and I'm hoping for more forward progress with the overlapping challenges in book 3.
SUMMARY
From the New York Times bestselling author of the Souls of Fire novels comes the second in the futuristic fantasy series that will make you want to keep the lights on...
When the bombs that stopped the species war tore holes in the veil between worlds, they allowed entry to the Others. Now, a hundred years later, humans and shifters alike live in artificially lit cities designed to keep the darkness at bay....
The humanoid supersoldiers known as the déchet were almost eradicated by the war. Ever since, Tiger has tried to live her life in peace in hiding. But in the wake of her discovery that Central City's children are being kidnapped and experimented on, Tiger's conscience won't let her look the other way.
The key to saving them lies within the walls of a pharmaceutical company called Winter Halo. But as she learns more about the facility, Tiger's mission is derailed by a complication: Winter Halo's female security guards are being systematically attacked by an unknown force.
Now Tiger must summon all her gifts to stop those responsible for both atrocities—no matter the cost to herself...
---
What do you think about this review?
Comments
No comments posted.

Registered users may leave comments.
Log in or register now!