"A cat food commercial leads Jaine Austen to a killer"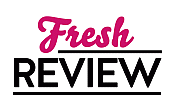 Reviewed by Clare O'Beara
Posted October 18, 2016

Mystery Amateur Sleuth | Mystery Woman Sleuth | Mystery Cozy
Jaine Austen is taking her cat to the vet. I'm not entirely keen on naming a cat Prozac, but this may be a misnomer as blood is likely to be drawn from the long-suffering veterinarian. Prozac is not cooperative. MURDER HAS NINE LIVES clearly references cats, but the lively Jaine Austen Mystery series - this is the fourteenth, my first - is not overall cat-themed. Jaine is a writer, who lives in Santa Monica and scrapes a living writing copy for commercials.
An agent looking for a cat to star in a commercial for cat food spots the pretty Prozac, and the cat chow wins over the kitty. This starts a whole new chapter in Jaine's life as she gets more involved with cameras and sets than usual. Well, it beats her other line of work, promoting bathroom furniture. All does not go smoothly in a LA studio, where every receptionist is a frustrated screen writer and pets are expected to be pro actors. But who would have expected a death by poisoning? Surely that's a dramatic step too far.
A separate track is followed by a string of e-mail messages sent from Jaine's parents who are planning a Hawaiian vacation and playing Scrabble. As I did not know these characters I didn't find these messages a good way to meet them; if you have been following the series to date you may have them in your mind's eye. Back in the studio, we learn the tricks of the advert food stylist's trade, from spraying deodorant on carrots to make them shiny to undercooking a plump chicken and colouring the skin to make it look done. These foods should have a Do Not Eat sign on them.
I find it a nice touch that poor Prozac, rejected by fame, goes into a depression, showing us that animals have emotions and moods just like humans. But Jaine, who does care for her furry pal, is busy trying to solve the murder before the police settle guilt on her; and her suspicions rest on everyone from the agent to members of the filming team. Also, Jaine's human friend Lance has got his dog Mamie accepted for a commercial and can't resist crowing about it. To my mind, Jaine has too many episodes of eating doughnuts and egg rolls, but then she might be following Prozac's example.
MURDER HAS NINE LIVES contains plenty of fun and games, with Laura Levine taking a wry look at wannabe stardom and dishing the dirt for us readers. Amateur sleuth fans, enjoy!
SUMMARY
The future is looking bright for freelance writer Jaine Austen. She's signed up for a new job, she's looking forward to a tropical vacation, and her cat Prozac is slated to star in a major commercial. But when the claws come out behind the scenes, Jaine worries that murder might be the only thing to meow about…
A writer's life is far from glamorous. Still, Jaine's new gig to write an ad campaign for Toiletmasters' new line of self-flushing toilets comes with a few perks--including a date with the president's dreamy nephew. And with a much-needed trip to Maui on the horizon, it seems life couldn't get any better needed trip to Maui on the horizon, it seems life couldn't get any better--until her cat Prozac is tapped to star in a Skinny Kitty commercial. But Jaine never would have guessed the world of cat food could be quite so catty…
Jaine is nervous that Prozac won't be able to take direction, but the finicky furball ditches her diva behavior for the camera, eating and napping on cue like a seasoned pro. But just as Jaine begins dreaming of fame and fortune, Skinny Kitty's inventor drops dead on the set. Everyone is a suspect--including Jaine. And she'll have to get her paws on the truth before the killer takes a swipe at another victim…
---
What do you think about this review?
Comments
No comments posted.

Registered users may leave comments.
Log in or register now!