"A logical detective makes his way through an illogical life"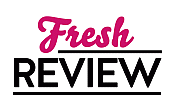 Reviewed by Clare O'Beara
Posted October 4, 2016

Mystery Cozy | Mystery Amateur Sleuth
Nowadays we are used to the concept of people with different mental processes having particular talents. How good would a person with Asperger's syndrome be at detective work? In THE QUESTION OF THE FELONIOUS FRIEND - which I must say doesn't sound like a good friend to have - we meet Samuel Hoenig who has opened a version of a PI practice. Samuel describes his life in first person, used to over analyzing and grateful for his assistant Janet Washburn's help at times. Today a caller seems to be even further on the autism spectrum and he has questions he would like answered, regarding a worker at a nearby store.
Tyler is confused as to whether Richard is his friend. They played video games together once and Richard regularly serves him in the store. Samuel just goes and asks Richard, passes on a 'no' answer and thinks that is the end of the matter. Until he is phoned with the news that Tyler is thought to have shot Richard. Janet decides that she will investigate the issue but as they get to the office, a man is lying in wait. Just as in THE ROSIE PROJECT we discover Samuel has taken a black belt in martial arts, meaning he's not easy to hit.
Avenues of research include the convenience store, Swords and Sorcery game groups, who meet on Skype, and Tyler's social skills group. At the same time, Samuel is trying to understand the fact that his helper Janet is getting divorced. His logical and meticulous thought processes lead him through the case and cut through confusion. He doesn't know why people lie, but he knows that sometimes they do. He also knows that there is a difference between a Facebook friend and a true friend. Tyler, in a jail cell, is not being helpful to his own interests. Seems like he needs a friend as well as a question answered.
Those who enjoy a slower, thorough style of mystery will enjoy THE QUESTION OF THE FELONIOUS FRIEND, which although not a thriller has a tension-filled ending. This tale allows us to meet some really interesting people. E.J. Copperman is the author of the popular Haunted Guesthouse series, and the carefully crafted Asperger's Mysteries series draws on that experience, combined with an unusual narrator making his careful way through an ordinary, if dangerous, world.
SUMMARY
Itís been one year, two weeks, and three days since Samuel Hoenig opened the doors of Questions Answered. The personality traits of his Aspergerís Syndrome help him maintain objectivityóa critical component of his businessís continuing success.
But when Tyler Clayton, a young man who also has Aspergerís, asks if a store clerk is truly his friend, Samuel, for the first time, canít bear to give an objective answer. Itís a dicey situation that only gets worse when one of the key players ends up dead. Resolving to do the right thing, Samuel, with help from his associate Ms. Washburn, wades into the murky waters of friendship, and the answer he finds may be a revelation to himself most of all.
---
What do you think about this review?
Comments
No comments posted.

Registered users may leave comments.
Log in or register now!