"A fun, character-driven romance that will make readers cheer!"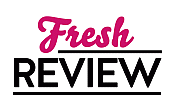 Reviewed by Miranda Owen
Posted September 6, 2016

PLAYING FAST is Book 5 in Melanie Scott's New York Saints series. I was able to read and enjoy PLAYING FAST without having read the previous books in this series. Reformed baseball bad boy Finn Castro and savvy executive Eva Harlowe are two complex characters, but happily PLAYING FAST doesn't have any angst to bog down their story. Finn is killing time in the minor leagues until he gets the green light to return to the majors. Eva is managing her team and her life with finesse and a precise attention to detail. When Finn and Eva meet, there are instant fireworks.
There are many reasons to love PLAYING FAST. I adore sports-themed romances, but I prefer stories - like this one by Melanie Scott - that are character-driven and have a healthy amount of sexiness, romance, and fun. PLAYING FAST is exactly the kind of contemporary romance that has both sex appeal and substance. Melanie Scott does a great job of building the main characters and drawing out the sexual tension before things get physical. The chemistry between Finn and Eva is amazing and I was rooting for them through the entire book.
Finn Castro proves to be a revelation for Eva, as well as for readers. Even though Finn got sent down to the minor leagues after his behavior got a little out of control, he approaches being a part of the Saratoga Springs Preachers with a positive attitude. Finn uses this time- out in his career to reflect and re-evaluate. He's in the perfect frame of mind to meet a woman like Eva. I like when an author has the hero be a little more self-aware when it comes to his feelings than the heroine. Eva is a woman who has put a big chunk of her life on hold to play mother and sole support system for her younger sisters, and needs a man like Finn who will pursue her and work to woo her.
PLAYING FAST is a fun, character-driven romance that will make readers cheer. Eva's friend Jenna and Finn's teammate Connor make great sounding boards for the main characters and help move the story along. I look forward to reading the next book by Melanie Scott, and hope to read more about characters like Eva's sister Audrey and baseball veteran Connor West. PLAYING FAST is one of the best baseball romances I've read and I wish I discovered this series sooner.
SUMMARY
THREE STRIKES AND HE'S OUT…
When baseball bad-boy Finn Castro raises one eyebrow too many, the Saints send him down to the minors. He'll have to earn back his major-league dreams with the Sarasota Springs Preachers. Finn's certainly never claimed to be a man of the cloth, and cleaning up his act isn't going to be easy with stunning Eva Harlowe at the heart of the team's administration…
UNTIL SHE THROWS A CURVEBALL
Eva knows having a crush on Finn Castro is about as sensible as wishing for an eighth day of the week, but seeing the gorgeously muscled player in person melts her resolve. If she's planning to leave baseball at the end of the season, a hot fling could be a fantasy home run. But when no-strings sex begins to feel like a perfect partnership, will Finn and Eva choose the love of the game or real life together?
---
What do you think about this review?
Comments
No comments posted.

Registered users may leave comments.
Log in or register now!