"Addicting world of shifters."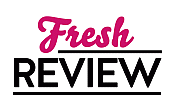 Reviewed by Annetta Sweetko
Posted August 26, 2016

BURIED AND SHADOWED is a fascinating read. This book is actually two stories with very simple common denominators ... love and survival. In this world written by Alexandra Ivy and Carrie Ann Ryan, the shifters of all kinds have been collared and contained inside a guarded compound. They have been blamed for a virus that killed a lot of humans before it was contained . That was done thanks to the shifters offering their blood as an antidote. Their thanks ... the collars and prison. But one of the biggest mistakes the humans made was forcing different shifters (cats, bears, wolves, etc.) to live together. These shifters learned to work together ... on the most part.
BURIED might be a bit of a surprise for readers of this series and if a ménage hookup is a problem then I must warn you that the main parties of this story are Oliver Dare, the Ursine Foreseer; Mandy Calhoun, a sweet submissive; and Gibson Barton, who turns out to be the very welcome Omega. You will have to read this book to find out how that happened. This threesome have been very aware of each other but for a number of reasons have not acted on that attraction. A danger lurking inside the compound brings them together and in protecting each other they find comfort in the love they share. I admit I am not completely comfortable with the m/m aspect but with this book it was tastefully done and much more about the emotion than the physical. BURIED, by author Carrie Ann Ryan, is filled with unexpected twists, intrigue and, of course, love.
SHADOWED, by author Alexandra Ivy, takes us back into the Unseen Pack and their work to reveal the truth about their enemies who have lied and falsely imprisoned the shifters. Sinclair, the alpha, has lost contact with the human female who had been secretly working for the pack to get proof of the wrongdoings. Mira Reese is a bright woman who knows that despite her attraction to Sinclair she is sure he can't possibly feel the same toward her, but she is very intrigued with the cause. So despite being kidnapped by the very people she has been spying on, she realizes it isn't a game. She still plans to finish her job ... despite her "rescue" by the handsome shifter. She knows she must get the truth out there and Sinclair decides he must protect and prove his love for this stubborn little human.
BURIED AND SHADOWED will have you addicted to this world and wanting more. I enjoyed getting to see again some of the past characters and witness where they are now, that always adds to my reading pleasure. The note from the author at the end of the book hinted that there will be more to come, even though the ending of "Shadowed" leads one to wonder where these amazing authors will take this world next. I will be first in line for that book and anything else they send our way.
SUMMARY
The Branded Packs Series from NYT Bestselling Authors Alexandra Ivy and Carrie Ann Ryan continues with two dark and heated shifter romances...
Buried
Gibson Barton knows his Pack is on the verge of something they will never be able to prepare for: a chance at freedom. Yet when he's finally able to open his eyes to what might be his fate, it could be too late.
As a submissive wolf of her Pack, Mandy Calhoun has always only watched Gibson from afar. Because of her fears, she hasn't let her intentions toward him—or the other in her sights—be known.
Oliver Dare is the Foreseer of the Ursine Pack, and knows with each vision, his death is that much closer. Yet he cannot see his own future—or that of the two wolves who have been thrust into his path.
There is danger lurking in the den, and as the three learn to process their emotions and navigate their temptations, they'll have to fight for something they never knew they had—or sacrifice it all for a purpose far greater than their own destinies.
Shadowed
Sinclair, Alpha of the Unseen Pack, is determined to destroy the Shifter Accommodation Unit. He understands that his people will never be free until the truth is revealed and their enemies are brought out of the shadows and exposed to the public. Unfortunately, the human female who has been secretly working with him has disappeared, and his priorities must shift slightly. He's resolved to track her down, and not just because she has the information he needs.
Mira Reese isn't stupid. She's painfully aware that the sexy shifter she's been working with has been using her fascination for him to gain access to the CDC computer system. But that doesn't stop her from helping Sinclair. Not when it allows her to be close to him. But after the CDC kidnaps her, she realizes that this isn't a game. She's a potential savior for the future of the shifters—and perhaps especially the loner wolf who stirs her passions
---
What do you think about this review?
Comments
No comments posted.

Registered users may leave comments.
Log in or register now!