"He had a plan until she changed his heart."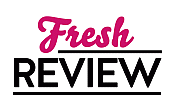 Reviewed by Annetta Sweetko
Posted August 26, 2016

Vivienne (Vinnie) Wellington was a profiler for the FBI until the Scorpius Syndrome destroyed everything she ever knew. She certainly wasn't immune to the bacteria nor the drugs that were pumped into her for reasons she is not sure of while being held captive. She doesn't know that she is about to be the reason for a very strong SHADOW FALLING. Raze Shadow would probably have been considered one of the bad guys in her old life, but in this life he is her hero. Vinnie knows she shouldn't trust him but to be honest she isn't sure how to trust anymore so it doesn't matter.
But Raze has a plan and Vinnie is part of it, but after being with her and a part of the Vanguard, one of Jax Mercury's lieutenants, and getting to know the people around him he is torn. Can he betray the people who have come to mean so much to him and do what he feels he must do?
SHADOW FALLING is a riveting, fantastic post apocalyptic read with a sweet romance thrown in. After reading MERCURY STRIKING I couldn't wait for the next book of the Scorpius Syndrome series by author Rebecca Zanetti. I was curious about both Raze and Vinnie from the end of the last book and wanted to get more of their story. Though to be honest, who am I kidding, I just wanted more of this alarming world. That said I am really glad Ms. Zanetti made this couple the center of this book. Vinnie at first is confused and disoriented due to the drugs that the president had fed her trying to get her to tell him a secret, but after awhile she calmed and began to work with the people of Vanguard in hopes of fitting in and being productive in this chaotic world.
Raze does have an agenda but you will have to read the book to find out who, what and how but you will see that he is changed by this world and by the feelings he has developed for Vinnie and the people around him. Even though Raze and Vinnie are the main characters, we still get to know more about Jax and Lynne, the other survivors and a good look at the array of problems that arise in this challenging world.
If you are looking for a post apocalyptic read with amazing people, bad guys, really frightening bad guys, good guys, not so good guys, survivors who know how to love and support each other and some that just want to be left alone, then SHADOW FALLING is a must read.
SUMMARY
"Sexy, tough, and deftly sprinkled with dark humor."—New York Times bestselling author Larissa Ione
Before the Scorpius Syndrome tore through North America and nearly wiped out the population, Vivienne Kennedy was the FBI's best profiler. The bacteria got her anyway. But she survived. She recovered. And when she woke up from a drug-nightmare of captivity, her skills as a hunter of men had gone from merely brilliant to full-on uncanny. Her mysterious rescuer wants her to put them to the test. But no matter how tempting he is, with his angel's eyes and devil's tongue, Vinnie knows she shouldn't trust him.
If the FBI were still around they would rate Raze Shadow as one of the bad guys. His military training can't wipe out his association with the Mercenaries, the most feared gang in a thousand miles. His loyalties are compromised. He won't even tell Vinnie his real name. But there's no FBI in the new America of fear and firepower, only instinct and risk. And the way his arms wrap around her tells its own story. Whatever else Raze is concealing, he can't hide his desire . . .
---
What do you think about this review?
Comments
No comments posted.

Registered users may leave comments.
Log in or register now!