"Friends can become sisters from shared experiences"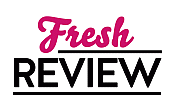 Reviewed by Sharon Salituro
Posted August 23, 2016

Women's Fiction | Contemporary
Cecilia and Robin both grew up in foster care and had terrible upbringing. Robin was raised by her grandmother, Cecilia doesn't remember much except foster homes. They met when Cecilia was around fourteen and Robin around ten.
They both have, in a way, overcome being foster kids. Cecilia is now a singer with a great career, but still has secrets. Robin is married to Kris and they have two kids. Everything changed when Robin was involved in a terrible car accident where she almost lost her life, and one of her good friends was not so lucky.
Cecilia has one of the greatest things to happen in her life. A famous producer wants to do documentary on her life as a foster kid. Cecilia wants to do this, but only if Robin can do the photography on it. Robin has a long talk with her husband Kris and even though he doesn't want her to do this, Robin says she is going to.
Though this documentary, Cecilia and Robin have to face some of the worst times of their lives, they both know that they can only do this together. Many secrets are revealed. They now realize that it doesn't take blood to make someone your sister.
I loved this story by Emilie Richards. Two young girls having to go through such painful times in their lives but Richards shows how much love can bind two people. Richards also tells how both girls were jealous of each other's lives and how when one person feels you have the best marriage there are times when things just don't go the way you expected.
Ms. Richards also displays the up and down sides of marriage. When you feel that your marriage is not what is cracked up to be, a change is needed. She also shows how being a big star might not always be what you think or actually want. I have a friend that I have known forever, while at time, I might be jealous of her life, I can really sit back and know mine is not that bad. WHEN WE WERE SISTERS, makes me wish that my two sisters who have passed away was still here with me.
SUMMARY
From USA TODAY bestselling author Emilie Richards comes an emotional story about love, loyalty and the deep bonds of sisterhood.
Love and loyalty made them sisters. Secrets could still destroy them.
As children in foster care, Cecilia and Robin vowed they would be the sisters each had never had. Now superstar singer-songwriter Cecilia lives life on the edge, but when Robin is nearly killed in an accident, Cecilia drops everything to be with her.
Robin set aside her career as a successful photojournalist to create the loving family she always yearned for. But gazing through a wide-angle lens at both past and future, she sees that her marriage is disintegrating. Her attorney husband is rarely home. She and the children need Kris's love and attention, but does Kris need them?
When Cecilia asks Robin to be the still photographer for a documentary on foster care, Robin agrees, even though Kris will be forced to take charge for the months she's away. She gambles that he'll prove to them both that their children—and their marriage—are a priority in his life.
Cecilia herself needs more than time with her sister. A lifetime of lies has finally caught up with her. She wants a chance to tell the real story of their childhood and free herself from the nightmares that still haunt her.
As the documentary unfolds, memories will be tested and the meaning of family redefined, but the love two young girls forged into bonds of sisterhood will help them move forward as the women they were always meant to be.
---
What do you think about this review?
Comments
No comments posted.

Registered users may leave comments.
Log in or register now!