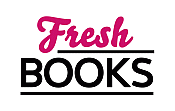 Summer Sizzling Reads in July!
Emilie Richards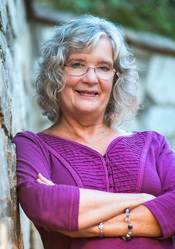 Blogging at Fresh Fiction
Emilie Richards | Exclusive Interview: A FAMILY OF STRANGERS
June 28, 2019
Two sisters, Ryan and Wendy, are at the core of this novel, and even though they don't always see eye to eye, Ryan Read More...
Emilie Richards | Where Everybody Knows Your Name
July 15, 2010
Look back on your life for a moment, okay? Just close your eyes and remember the people who were most influential in helping you become Read More...
Emilie Richards | Which comes first, the novel or the title?
June 30, 2009
There is no question that authors are odd.  We hear voices in our heads.  We stare blankly at walls for hours, leaving those around us Read More...
Emilie Richards | Why I Became a Serial Killer
February 6, 2009
A serial killer?  Well, I didn't become one, of course.  Not exactly.  But lately, and I have to admit the following part Read More...
Emilie Richards | Finding Nemo
February 11, 2008
Nemo came into our lives the way the best ideas for novels often do. One morning my husband and I had no dog. We had Read More...
Emilie Richards is the USA Today bestselling author of seventy plus novels in several different genres including romance, mystery and women's fiction. Published in more than twenty-one countries and sixteen languages, her most recent novel is The Swallow's Nest, a June 2017 trade paperback and hardcover release from Mira Books. She's won the RITA from Romance Writers of America and multiple awards from RT Book Reviews, including one for career achievement. Ten of her books have been made into television movies in Germany.
Emilie finds relationships of all kinds intriguing and perplexing, and exploring that great diversity of possibilities is her passion. Having lived in nine states and briefly in Australia, she's also determined to discover how the places we live help make us the people we are.
Right now Emilie divides her time between Sarasota, Florida and Chautauqua, New York, when she and her husband aren't visiting their four children and grandchildren.
Log In to see more information about Emilie Richards
Log in or register now!
Series
Books:
The House Guests, July 2021
Trade Size / e-Book
A Family of Strangers, July 2019
Trade Size / e-Book
A Family of Strangers, June 2019
Mass Market Paperback / e-Book
When We Were Sisters, April 2019
Mass Market Paperback / e-Book (reprint)
The Swallow\'s Nest, June 2017
Trade Size
The Swallow\'s Nest, June 2017
Hardcover
When We Were Sisters, June 2016
Hardcover
When We Were Sisters, June 2016
Trade Size / e-Book
Somewhere Between Luck and Trust, May 2016
Paperback
The Color Of Light, August 2015
Paperback / e-Book
No River Too Wide, July 2014
Paperback / e-Book
Somewhere Between Luck And Trust, June 2013
Paperback / e-Book
One Mountain Away, August 2012
Paperback / e-Book
Sunset Bridge, July 2011
Happines Key
Paperback
Iron Lace, September 2010
Paperback (reprint)
A Truth for a Truth, August 2010
Mass Market Paperback
Fortunate Harbor, July 2010
Happiness Key
Paperback
Happiness Key, June 2010
Paperback
A Mother's Touch, May 2010
Paperback
Happiness Key, July 2009
Paperback
A Lie For A Lie, February 2009
Ministry Is Murder Mystery
Paperback
Touching Stars, July 2008
Shenandoah Abulm #4
Paperback (reprint)
Sister's Choice, July 2008
Shenandoah Album #5
Hardcover
More Than Words, March 2008
Paperback
Beware False Profits, November 2007
Ministry is Murder #3
Paperback
Touching Stars, July 2007
Shenandoah Album #4
Hardcover
The Parting Glass, May 2007
Paperback (reprint)
Whiskey Island, May 2007
Paperback
Lover's Knot, March 2007
Shenandoah Album #3
Paperback / e-Book
Let There Be Suspects, December 2006
Ministry Is Murder #2
Paperback
Lover's Knot, July 2006
Shenandoah Album #3
Hardcover / e-Book
Blessed is the Busybody, December 2005
Ministry is Murder #1
Paperback
Endless Chain, July 2005
Shenandoah Album #2
Hardcover
Wedding Ring, July 2004
Shenandoah Album #1
Hardcover