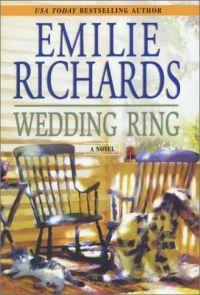 Purchase
Shenandoah Album #1
MIRA
July 2004
416 pages
ISBN: 0778320634
EAN: 9780778320630
Hardcover
Add to Wish List

Tessa MacCrae feels as if she's facing a prison sentence when she reluctantly agrees to spend the summer helping her mother and grandmother clean out and repair the old family home in Virginia's Shenandoah Valley. She is prepared for inevitable anger and tension — the only emotional bonds they've ever shared. The three women have never been close, but Tessa hopes that time away from her husband — no matter how trying — will help her find the answers she desperately seeks and come to a decision about her failing marriage.
At first the summer is filled with all-too-familiar emotional storms. Helen, the family matriarch, is domineering, sharp-tongued and incapable of sharing feelings — except negative ones. Widowed at a young age, she has struggled her whole life, hanging on to the family farm by sacrificing everything, particularly love. Fiercely independent, Helen resents her daughter and granddaughter's intrusion, too angry to admit that she needs their help.
Nancy, Tessa's mother, appears to be little more than a hand-wringing social climber, who spends her days entertaining and courting Richmond's wealthy elite. What Tessa can't see is the woman so ashamed of her roots and desperate for acceptance that she would do anything to be loved, or the anxious wife trying to hold on to a marriage on which she has never had a firm grasp.
But with the passing weeks, each of their lives begins to change. Here in her grandmother's house, Tessa comes face-to-face with the family and the history that has shaped her. As Tessa restores a tattered wedding-ring quilt pieced by her grandmother and quilted by her mother years ago, the secrets that have shadowed their lives unfold in a drama of discovery, hope and healing. For the first time, Tessa can look past the years of resentment and regret and see her mother and grandmother for the flawed but courageous women they are.
Comments
No comments posted.

Registered users may leave comments.
Log in or register now!