"Which Bird Will Be The Next Victim>"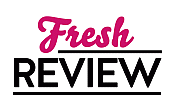 Reviewed by Sharon Salituro
Posted August 21, 2016

Andi Wren had just inherited her husband's business after her husband died in a terrible car accident. While Andi has part ownership of the business, she has to deal with Carter and Emma, her husband's family.
Andi is also dealing with a message she got which has a strange note attached to it, "Little birds must fly," which has really freaked Andi out. So she hires private investigator Luke Denton to protect her and Luke is more than willing to take this case on.
One of the prime suspects might be a family by the name of Carreras. The Carreras have been trying to buy up some of the lake front property that the Wren family owns. While Carter is all for this, Andi and Emma are not sure if they want to get involved with this family.
In the meantime, strange things keep happening. It seems anyone with a last name of a bird is being murdered. Luke is doing his best to keep Andi safe, but the question is, how are they all connected to THE KILLING GAME?
Wow, what a thriller this book is, no surprise as Nancy Bush writes a suspenseful story line. THE KILLING GAME kept me guessing all the way to the end. I love books that hold my attention and if I can't figure out a book till the end, I can't put it down.
This is how this book was for me. Nancy Bush has so many twist and turns. When you think you have it figured out, boom here comes another twist. There is some romance in THE KILLING GAME, not a lot, just another twist in the story. Again, a book I started and couldn't put it down. So if you are into thrillers and mystery here is a great summer read for you.
Also, a final note, I would like to see more in this series with Luck Denton as a Private Investigator. Just a wish, Nancy Bush!
SUMMARY
From New York Times bestselling author Nancy Bush comes a tense, intricately plotted novel of suspense, as one woman becomes the focus of a killer's warped game of revenge and murder.

The Rules Are Simple:

It's the ultimate test of strategy and skill. The killer chooses each opponent carefully, learning each one's weaknesses. Every meticulously planned move is leading to a devastating checkmate. Because in this game, all the pretty pawns must die.

First You Play

Andi Wren is fighting to keep her late husband's company safe from vindictive competitors. When she receives an ominous note, Little birds must fly, she turns to P.I. Luke Denton. But though Luke has personal reasons for wanting to take down Wren Development's opponents, his investigation suggests this is deeper and far more dangerous than a business grudge.

Then You Die. . .

In a basement on the outskirts of town, police detectives unearth piles of skeletons. As they learn the shocking truth about each victim's identity, their case collides with Andi's, revealing a killer's ruthless plot and a chilling, lethal endgame...
---
What do you think about this review?
Comments
No comments posted.

Registered users may leave comments.
Log in or register now!