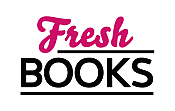 Summer Reads are HOT in July!
"San Francisco's Favorite Witch Contends with a Lawsuit and a Toxic Trousseau"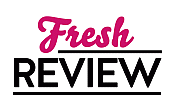 Reviewed by Katherine Petersen
Posted August 21, 2016

Mystery Paranormal | Mystery Cozy
If you haven't read Juliet Blackwell's Witchcraft mystery series, do yourself a favor and start from the beginning. If you like cozies by Shirley Damsgaard, Yasmine Galenorn, Heather Blake and/or Bailey Cates, I can promise you'll eagerly devour this series. For those of you who have already experienced this witchy cozy goodness, A TOXIC TROUSSEAU, the seventh installment, won't disappoint.
A girl breezes into Aunt Cora's and serves Lily with a personal injury lawsuit from Autumn Jennings. Jennings, a sort-of competitor, visited the store, but Oscar, the potbellied pig didn't like how she treated the clothing or the people and head butted her. She fell but seemed all right when she left. Lily would rather handle this situation peacefully if she can, especially after Aiden Rhodes has left her in charge of the city's witches while he's out of town, but all is not well at Autumn's store when Lily and Maya arrive. In fact, Autumn seems very ill and ends up dying after she's taken to the hospital.
Lily, of course, is the police's prime suspect, so she sets out to find out whodunit. Blackwell introduces some interesting characters from the dog walker/process server, who runs away when she sees Lily on the street; Renee, the cupcake baker; an old woman named Mrs. Morgan who has a poodle; Jamie, the curse banisher; and Cody who works at the Winchester haunted house and, along with his wife, Eleanor, owns a dog named Mr. Bojangles. It all ties together so nicely when Bronwyn opts to have her birthday party, a slumber party no less, at the haunted house with Sailor and Lily as bodyguards. No Lily Ivory mystery is complete without haunted clothing though. In this case, it's a cursed trousseau; the legend tells of a shoeshine boy, a rich guy and a fiancée, and many believe the trousseau still holds the curse. There's a lot going on in this story. Some threads have deal solely with this particular story while others give additional background on characters and move the series itself a head with details about a coming magical event.
It's a shame these stories only come out once a year as they don't last nearly long enough. Blackwell takes a year to complete one and get it out to her readers, and I spend a day reading it and then have to patiently wait another year. Ah well, I begin my next year of waiting, and I'm sure I'll be delighted when I finally get to experience another adventure with Lily and her crew.
SUMMARY
Even the most skilled sorceress can't ward off a lawsuit, and Lily is not at her enchanting best with her hands full as the temporary leader of San Francisco's magical community. So after her potbellied pig Oscar head-butts rival clothier Autumn Jennings, Lily tries to make peace without a costly personal injury case.
But any hope of a quiet resolution is shattered when Autumn turns up dead. As one of the prime suspects, Lily searches for a way to clear her name and discovers a cursed trousseau among Autumn's recently acquired inventory. Lily must deal with a mysterious dogwalker and spend the night in a haunted house as she delves into the trunk's treacherous past. She's got to figure out who wanted to harm Autumn fast, before the curse claims another victim…
---
What do you think about this review?
Comments
No comments posted.

Registered users may leave comments.
Log in or register now!