"An intriguing murder featuring high and low realities of life in Memphis!"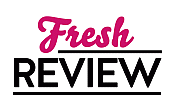 Reviewed by Audrey Lawrence
Posted August 21, 2016

Inspirational Mystery | Mystery
Danny Andre seldom asks for anything, but when he finally does, it is too late. He calls Nicki Price, a longtime friend from high school at 2 a.m., but she chatters on about how great life is for her and he realizes it is hopeless to burden her. Feeling devastated by not appreciating the seriousness of his call, Nicki is determined to help and opts to go to Memphis from her home in New Orleans to find out how she can help. ,
Along with her cousin, Nate Price, and now most recently, her boss in his PI firm, they arrive in Memphis. The leads they have to Danny are few. When they arrive at his place, they are shocked by what they see. Then when the cousins connect with Isabelle, Danny's sister, she beseeches them to find out what happened to her brother. Will they be able to find Danny in time? How will they find him?
WHAT HAPPENED ON BEALE STREET is the second book in a new romantic suspense series, Secrets of the South Mysteries, by Mary Ellis. Already well known for her Amish and historical romances, fans of Ellis will enjoy how she nicely links WHAT HAPPENED ON BEALE STREET to her very well received first book in the series MIDMIGHT ON THE MISSISSIPPI, while still making a satisfying standalone mystery for her readers.
Ellis gets top marks for character development as both main and secondary characters are well-developed and authentically described. I found Nate Price to be a likable and realistic character and hope to read more about him in the future. Nicki Price is a caring and compassionate person; however, for my taste, I found too many of her actions and reactions in the story make her seem more like an immature teenager than a newly trained private investigator about to be married. That character misalignment is a bit ff-putting for me to identify with her as a strong character. Fortunately, the subject matter, the history and the mystery keep me intrigued to find out WHAT HAPPENED ON BEALE STREET.
Ellis is also skilled in developing storylines and has two mysteries going on that definitely highlight the juxtapositions of the high and low life in Memphis, including the lives of the contract musician and the homeless. While Nate is busy pulling together his information and clues while being very careful to not cross the line into police work, Nicki is off on her own scavenger hunt for clues to a different mystery, including meeting a number of clever seniors.
So head on down to Memphis and find out for yourself WHAT HAPPENED ON BEALE STREET! You are sure to find an intriguing story, a puzzling mystery, some scary suspense and a touch of romance, along with some great background info on the Blues and a grand old hotel. Enjoy!
SUMMARY
WHAT HAPPENED ON BEALE STREET is an exciting addition to the Secrets of the South Mysteries from bestselling author Mary Ellis. These standalone, complex crime dramas follow a private investigator's quest to make the world a better place…solving one case at a time.
A cryptic plea for help from a childhood friend sends cousins Nate and Nicki Price from New Orleans to Memphis, the home of scrumptious barbecue and soulful blues music. When they arrive at Danny Andre's last known address, they discover signs of a struggle and a lifestyle not in keeping with the former choirboy they fondly remember.
Danny's sister, Isabelle, reluctantly accepts their help. She and Nate aren't on the best of terms due to a complicated past, yet they will have to get beyond that if they want to save Danny.
On top of Danny's alarming disappearance and his troubled relationship with Isabelle, Nate also has to rein in his favorite cousin's overzealousness as a new and eager PI. Confronted with a possible murder, mystery, and mayhem in the land of the Delta blues, Nate must rely on his faith and investigative experience to keep one or more of them from getting killed.
Excerpt
Chapter One
New Orleans
Nicki Price opened one eye to find an irate face looming over her in the dark room.
"Why do you pay a phone bill if you refuse to answer the thing?" Her roommate slapped the phone down on Nicki's solar plexus, none too gently.
"I do pick up when people call during daylight hours." Letting her cell fall to the floor, Nicki turned over and snuggled deeper under her covers.
Chloe Galen plopped down on the edge of the bed. "Nic, you're a partner in a big-time PI agency. You need to be ready for adventure twenty-four-seven."
"Spoken like a true artist-in-residence, who paints solely when the creative impulse strikes but under no circumstances before noon. Besides, Price Investigations is not a big- time agency. I work for my cousin for chump change."
Nicki tried to bump Chloe off the bed with her hip. "Isn't it the middle of the night? Why are you still up?"
"Because whenever I doze off, your stupid phone wakes me up. How can you stand the theme song from a TV Western for a ringtone? If you don't answer the next time it rings, I'm coming back with a bucket of cold water." Chloe picked the phone from the rug just as it began its annoying tune again as though on cue and handed it to her friend.
Nicki sat upright and kicked the tangled covers to the foot of her bed.
"Hello?" she demanded crossly. "Whoever you are, do you have any idea what time it is?"
"Nicki?" A familiar voice on the other end sounded distant. "It's Danny Andre."
"Danny. I'd recognize your Barry White imitation underwater." Nicki changed her tone as every trace of sleepiness vanished. "How are you? Where are you? I heard you moved to the big city to seek fame and fortune. I have major news too—a new job, cool apartment, and a real live fee-ahn-say." She couldn't help grinning as she said that last bit.
"That's great, Nic. I'm happy for you," he said. But the subsequent moments of silence didn't convey much enthusiasm.
Nicki's smile vanished from her face. "Hey, what's going on? I don't hear anything from you for months, and then you call in the middle of the night?"
"Sorry about that. I keep forgetting normal people keep normal hours."
"Forget about normal. What's wrong, Danny?"
"Anything I can do?" Chloe whispered. She was lingering in the doorway.
Nicki shook her head as she dug through her nightstand for pen and paper.
"Remember our promise that we'd be able to tell each other anything? I didn't know who else to call since my sister has had enough of me lately. This might send Isabelle around the bend." His laugh sounded hollow.
The fact that her childhood best friend resurrected a playground pledge sent a chill through Nicki's veins. "Of course I remember. Nothing has changed, so spill your guts. What did you do? Knock over the Natchez Savings and Loan? Why not hide out in New Orleans? Providing you dress like a tourist, no one will find you in the French Quarter."
Her jest fell short of its mark, while the sound of his labored breathing tied Nicki's gut tied into knots. "Danny, please say something. You're scaring me."
"Then that makes two of us. I'm in real trouble, Nicki. I got myself into a mess."
She closed her eyes, trying to rectify his pleas with her best friend from the sixth grade until their high school graduation. Danny Andre was the sweetest guy she knew. Everyone liked him, from their Sunday school teacher to the surly old man who kept every ball that landed in his yard. Even her mother liked him, despite insulting every other male that crossed the Price threshold. Danny was more diplomatic than a Swiss banker and twice as generous.
"How much trouble can someone get into playing a saxophone in a Memphis orchestra?" she asked.
"I play in blues clubs where I pick up gigs and fill in for regulars. My job is a far cry from the New York Philharmonic."
"What? Your granny told you to stay out of the bars when you left town."
Nicki waited for a sarcastic retort, but she heard the sound of muffled sobs instead.
"Sorry. No more bad jokes. Tell what I can do to help."
"Could you come to Memphis? Maybe bring your cousin and that new fiancé of yours? Bring some of his friends too. The more the merrier."
Unfortunately, she hesitated a second too long. "Sure. Hunter and I will drive up as soon as he's done testifying in court. Shouldn't be more than a few days. I would love to see Memphis as soon as he can break away. I'll check if Nate can—"
"I'm sorry, Nic. How stupid of me to think you could drop everything and hightail it upriver. We ain't in the seventh grade anymore. Let's get together when things calm down for Hunter. I'll call you."
"Wait, Danny! Give me your address and I'll come this weekend even if Hunter can't. I'm not too busy for my friend—"
But he had already hung up.
"What's wrong with him?" asked Chloe.
Nicki turned to face her future sister-in-law. "I have no idea. I'm obviously terrible at crisis intervention. If somebody was out on the ledge contemplating suicide, I'd probably ask them to wait till after my pedicure." She put her face in her hands and groaned.
"Give yourself a break. It's hard to be Johnny-on-the-spot at two o'clock in the morning." Chloe walked over to the bed and bent to give her friend a hug.
"Who is this Danny person? Does my brother have something to worry about? I know for a fact Hunter is crazy about you, 'crazy' being the operative word."
Because trying to get back to sleep would be a fruitless endeavor, Nicki got out of bed, slipped into her robe, and then padded to the coffeemaker in the kitchen. "Danny Andre was the only person in high school who didn't think me weird during a weird period of my life."
"An old boyfriend from your misguided youth rears his head?" Chloe perched on a tall kitchen stool.
"Not a boyfriend, just a friend. Danny is in trouble, but I was too busy explaining how great things were for me to help him."
Chloe's expression softened. "What kind of trouble? IRS liens, problem with the musicians' union, advice for lovelorn? Hunter could help with the first, Nate the second, and I'm your girl for the third."
Nicki released an exasperated sigh. "I have no idea. He hung up too fast. I need to get to Memphis ASAP. Danny wouldn't have called unless it was serious."
As soon as she swallowed a mouthful of reheated coffee, she punched in his number. The call went straight to voice mail.
"Do you know where he lives in Memphis?"
"Nope."
"Yet you're going to jump on a plane."
"Yep. He and Christine Hall were my closest friends. Danny refused to ask someone to our prom so we could go as a pack of nerds. Now that Christine is dead, I need to step up to the plate." Nicki poured coffee into a travel mug.
"What about your job?"
"PI work isn't like being a bank teller, Chloe. Nate and I have to wait for clients to hire us."
"Do you plan on telling my brother where you're going?"
Nicki stopped fussing with sugar packets. "Of course I will, but I don't want to call him until the sun is up. One of us should get a decent night's sleep. Until then I'll take a shower and pack a bag. The more I replay the conversation with Danny, the more I think I shouldn't waste time."
With that she walked back to her room and into the bathroom, curtailing Chloe's questions. Steam soon enveloped her in a moist cocoon, but Nicki found no solace. The fear in Danny's voice echoed in her ears. Why had she been so blithe, so careless with his request? It wasn't as if he pestered her with one demand after another.
By the time she was dressed and had dried her hair into a mane of curls, the love of her life had arrived. Hunter Galen was sipping coffee at the table when she walked back into the kitchen.
"Rumor has it you and I are going to Memphis. It's one of my favorite cities—birthplace of the blues and home of the tastiest barbecue in the South."
Hunter smacked his lips and reached for her hand. "Good morning, my love."
Nicki threw her arms around him while scowling at her roommate over his shoulder. Chloe simply shrugged and offered her an adorable smile.
"What are you doing here, sweet man?" Nicki kissed the top of Hunter's head, his hair still damp from a shower. "You have a big day ahead of you. Your busybody sister must have forgotten you have to testify in court or bad people will get away with murder."
Chloe placed a cup of coffee on the table and slunk from the room.
"I couldn't sleep anyway." Hunter tightened his arms around her waist.
"What's up with your friend? Is this the knight who rescued you from a snake-infested island? Nate said the guy swam out from shore to carry you back in a pirogue."
"You already called my cousin?"
"Yes, on my way here. I needed to know about any rascal who would invite you to visit at two a.m."
"I'm going to slap your sister silly," Nicki fumed.
"I'd pay a dollar to watch, but first tell me the story about snake island."
Hunter kneaded her back with his long fingers.
"Nate and his pals stranded me in the middle of a swamp without a pole or oars. I couldn't use my hands for paddles because gators live in that water. My cousin planned to return when the moon rose. Danny heard about their prank at the Dairy Queen and rescued me first. But he certainly didn't swim. He paddled out in another pirogue and towed mine back. My, how stories change with each retelling."
"I would love to meet so brave a hero."
Nicki buried her face into Hunter's starched shirt, trying to forget the panic in Danny's voice. "I can count on one hand the times Danny asked me for anything. Today, he gave me a chance to even the score, and what did I do? Rambled on about how great life is ever since I found true love. How could I be so self-centered?"
"Chloe said he woke you up from a dead sleep."
"If you heard how scared he sounded, Hunter, you wouldn't make excuses for me."
"I would make excuses for you even strapped to a rack beneath a pendulum blade."
Nicki pulled away. "Something bad has happened. I need to go to Memphis but haven't decided whether to drive or fly."
"I'll ask the DA to petition the court for a continuance and book us on the next flight." Finishing his coffee, Hunter got to his feet.
"No, sweet man. Thank you, but you don't want to annoy the judge. Besides I'm a licensed PI, equipped to swim through whatever snake-infested waters Memphis has." Nicki reached for her shoulder holster and Beretta from the shelf above the stove.
"Have you ever been to Memphis, Nicolette? Have you spent time in the clubs and smoky after-hours dives where musicians congregate?"
"No, but Danny was a former choir boy at First Baptist Church of Natchez. I doubt he would hang out in those places." She placed a bottle of water into her bag.
"People change. I'm sure singing gospel on Sunday mornings didn't cause whatever trouble he's in."
Nicki pivoted to face him. "You need to be in court. I'll do what I can and come back before you miss me."
Hunter lifted her chin with one finger. "Humor me by asking Nate to go with you. Memphis is no place for a brand-new detective, male or female. Before I leave for court, I'll arrange your flight, hotel, and have a rental car waiting at the airport. Please, cher?"
Nicki grinned. "But Nate was the one who stranded me on that island, remember?"
"I remember. Rest assured that history won't repeat itself in the Mississippi delta. And if you'll be in Memphis for a while, I'll fly up once I'm done testifying. I know some special places you will like."
"You have a deal, Galen. Call the airlines while I finish packing. Then I'll enjoy pressing Nate's buzzer until he drags himself out of bed."
******
However, when Nicki arrived at her cousin's apartment, the door was ajar.
Drawing her weapon, she crept inside, fully prepared for mayhem. But by the time her eyes adjusted to the dark, she heard the sound of water running in the bathroom and someone humming the Mississippi State fight song.
She inched her way to Nate's bedroom, where a half dozen shirts and pairs of trousers had been strewn across the unmade bed. "Nate?" she called from the hallway. "It's Nicki. Why is your door wide open?"
Her new business partner emerged from the bathroom dressed in jeans and a sport shirt. "Because Hunter called and said you were on your way. Give me another ten minutes and we can be off." Nate took his gun from the nightstand drawer along with an extra clip of ammunition.
"You'll come to Memphis without begging or bribery?" Nicki remained where she stood, not wishing to invade his private space.
"Sure, why not? We don't have any cases at the moment, and your well-heeled fiancé insists on paying our expenses no matter how long we're gone. And that's just two of my reasons." Nate placed his shirts and pants into a suitcase and then dumped everything else on top unceremoniously.
"I'm not sure why Hunter wants to help Danny. He doesn't know him."
"Because he doesn't want you driving your car or staying in a cheap motel in a bad neighborhood. And, frankly, I don't either or I wouldn't be taking expense money from him. Danny was my friend too, Nic, and Natchez boys stick to together." Nate zipped up the case and then said, "Are you ready? Hunter said he booked us on a nine o'clock flight."
Nicki blinked, confused. Because Danny hadn't played sports in school, the two barely knew each other. "Wait a minute. Did Hunter tell you to act like this dynamic duo thing was your idea? So I wouldn't get my feathers ruffled?"
"Don't overthink this, Nic. An expense-paid trip to somewhere I haven't been sounds like a vacation."
She sighed but decided to give in gracefully. "Okay, but let's leave before Hunter hires a private bodyguard for me." Turning, she pulled her case out the door.
I'm in real trouble, Nicki. I got myself into a mess. Each time Danny's words replayed through her mind, the uncomfortable feeling in her gut turned downright ominous.
---
What do you think about this review?
Comments
No comments posted.

Registered users may leave comments.
Log in or register now!