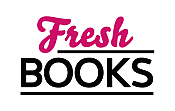 Great new reads in September
"Powerful Historical Epic In Australia That Charms!"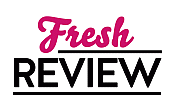 Reviewed by Patricia (Pat) Pascale
Posted August 6, 2016

Saga | Romance Historical | Historical
In 1898, under a lone gum tree in the Outback of Australia, Ghan, an old miner making deliveries to the railway, finds a small child. In rags, severely burned by the sun and barely alive, he carries her to his wagon. Thinking there was a hospital in the small town of Leonora, he takes her there only to discover there is no hospital there. Only Dr. Carlton, who works at the mines but lives at the boarding house with his wife, Elsa. Dr. Carlton nurses the child back to health, slowly. The child is mute and does not know her name. The doctor decides to name her after the town so she becomes Leonora. He soon becomes angry by his wife's attachment to the mute child and sends her away to an orphanage.
At the orphanage, Father McIntyre, is in charge. He is a kind and loving priest to all the children there. However, James, is his favorite. James has been at the orphanage since he was a baby. A loner, until one day Leonora is being bullied because she could not talk. James befriended her.and shared her orphanage childhood. She began to speak and as they became close, they form an unbreakable bond that lasts and endures hardships and separation. They are devastated when they are both adopted. Leo to America by a wealthy couple from Pittsburgh, PA. James, to his Aunt and Uncle who came from Ireland to claim him and settle on a farm in Australia. Many years pass but Leo and James are reunited at Wanjarri Downs, the huge bustling station where he and his friend, Tom, get jobs as managers. The spread is owned by Alexander Harrington, who is Leonora's husband. Her adoptive parents introduced him and encouraged their union. Back in Australia, she is now a well bred, educated lady, and must keep James and their past secret. Alex would never approve and he could be mean and abusive, as she has experienced.
DAUGHTER OF AUSTRALIA is a stunning debut, and a beautifully told story of Leonora and James. A saga about a vast country with red earth, the heat of the sun unforgiving and the cold, frigid; wealth, poverty, lies and secrets. In the end, triumph over impossible circumstances. I applaud you Ms. Verna. Your imagery is beautiful and my total immersion in the story brings joy on every page. The finale left me feeling breathless, happy and wanting more.
Harmony Verna transported me to another time, another place. What a special journey! Delightful historical fiction about greed, power, love, longing and second chances with characters you will love or loathe. Brava, I loved it!
SUMMARY
In a stunning debut novel that evokes the epic scope of Colleen McCullough's classic The Thorn Birds, Harmony Verna creates a poignant, beautifully told story of love and courage, set in Australia and America in the early decades of the twentieth century.
The desert of Western Australia is vast and unforgiving. It's a miracle that the little girl dressed in rags and abandoned in the sand is still breathing when an old miner discovers her. Even more so that he is able to keep her alive long enough to bring her to the town from which she'll take her name: Leonora. Sent to an orphanage, mute with grief and fear, Leonora slowly bonds with another orphan, James, who fights to protect her until both are sent away--Leonora to a wealthy American family, James to relatives who have emigrated from Ireland to claim him.
Years later, Leonora is given a chance to return to her beloved Australia. There, in Wanjarri Downs, she will again come face to face with James, who's grown from a reticent boy into a strong, resourceful man. Only James knows the truth about Leonora--that her roots and her heart are here, among the gum trees and red earth. And they will fight to find a way back to each other, even as war, turmoil, and jealousy test their courage again and again.
Sweeping in scale yet filled with intricately drawn characters and vivid details that conjure the fascinating setting, Daughter of Australia is storytelling at its most exhilarating and rewarding.
---
What do you think about this review?
Comments
No comments posted.

Registered users may leave comments.
Log in or register now!