"A fascinating mystery full of stakeouts and sketchy characters!"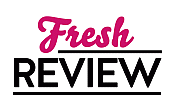 Reviewed by Miranda Owen
Posted August 2, 2016

A GRAVE PREDICTION is Book 14 in Victoria Laurie's "Psychic Eye" series. In A GRAVE PREDICTION, Abby Cooper has marching orders to lend some of her psychic expertise to the FBI L.A. bureau. This might be looked at as a potentially fun trip if it wasn't so obviously intended as a test for Abby to prove herself to skeptics and general haters in the FBI. It's nothing new for Abby to have her abilities doubted, but it is still annoying for her. Thankfully for Abby, her BFF and force to be reckoned with, Candice stows along for the ride.
The reception Abby receives when she arrives at the L.A. bureau is a little chilly, but it's a blast when she gives the agents a taste of what she can do -- much to their astonishment and consternation. As the story progresses and things get a little darker, it's not just about getting validation for Abby, but it is preventing future deaths that motivates her and Candice. I love books with dual mysteries, and A GRAVE PREDICTION has some elusive and unknown bank robbers for Abby to help catch, as well as a more nebulous task of trying to catch a predator while knowing almost nothing about him before he kills at some point in the distant future. A GRAVE PREDICTION has the flavor of a cop buddy movie mixed with Hitchcock-esque suspense. With Abby's intuition and visions to guide them, she and Candice make a great bad guy-busting, puzzle-solving team. I adore mysteries like A GRAVE PREDICTION with strong female main characters. Abby and Candice are able to play off each other, and be entertaining to read about while appearing to be both realistically flawed and fabulous.
As Abby and Candice are forced to work their investigation covertly, and off the FBI's radar, the sense of danger increases exponentially. The friendship and teasing between Abby and Candice acts as a nice counterpoint to the risky and chilling things they do trying to bring criminals to justice in A GRAVE PREDICTION. I love the various twists this story takes, and how this is not the kind of story a reader can unravel in two minutes, but is instead a delicious brain teaser for mystery fans. With each page, another layer to the two baffling mysteries is revealed and they become that much more interesting.
A GRAVE PREDICTION is a fascinating mystery full of stakeouts, sketchy characters, and thrilling late night runs hunting down clues and suspects. Abby's psychic gifts give an extra zing to the story, but also add a layer of protection and advance warning for the sleuths. I look forward to the next "Psychic Eye" mystery by Victoria Laurie.
SUMMARY
In Victoria Laurie's new Psychic Eye mystery, Abby Cooper learns that following the money often leads to murder . . .
Professional psychics learn to deal with skeptics, but Abby has to prepare herself for one steep uphill battle when she's sent to San Diego to help train FBI officers to use their intuition. Her first challenge: a series of bank robberies in which the thieves made off with loads of cash but left no clues.
Abby's sixth sense leads her team to a tract of land recently cleared for development. But instead of finding clues to the cash, Abby gets a vision of four buried bodies. A site search turns up some bones and pottery from an American Indian tribe, but that's still enough to delay construction for years.
With a furious developer and dubious FBI agents on her back, Abby is losing credibility fast. But unlike the best laid plans, Abby's talent rarely leads her astray. And if the bodies aren't there yet, that means that four deaths can still be stopped. She'll just have to dig a little deeper . . .
---
What do you think about this review?
Comments
No comments posted.

Registered users may leave comments.
Log in or register now!