"Life doesn't come with prize buckles."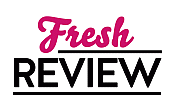 Reviewed by Sandra Wurman
Posted July 6, 2016

Some men are like the bulls at a rodeo -- restless, unbroken, stubborn and of course strong in will and body. Trying to tame a bull is rather fool hardy. Losing that battle is like a self-fulfilling prophecy. And Cole Dempsey was one of those men -- determined to stay put for the short haul with sights set on returning to the rodeo circuit he loved.
Life has a way of setting up detours and being at Dos Estrellas working with his brothers to help clear the ranches debts was one of those.
Parents are supposed to set good examples and in HAVING THE RANCHER'S BABY by Cathy McDavid you learn that is not always the case. In fact here was a whole bunch of men and women alike with little or nothing good to say about their parents' skill at raising a family. Luckily they all wound up on the right side of the law but it was their personal lives that suffered. A possible subtitle could definitely be -- becoming good responsible people despite their parents.
Participation in a family dinner at Dos Estrellas was some of the best television ever. It was hard to figure out whose parents were the worst of the bunch. And yet each parent still was lucky that their offspring loved them. Go figure.
Due to the lack of good examples both Cole and Violet were having great difficulty steering their new found relationship. Cole was determined to not end up like his father but seemed to be like him in so many ways. Think of the apple and the tree metaphor. And then there's Cole's mother -- well you're just going to have to read HAVING THE RANCHER'S BABY to meet this piece of work.
Then there's Violet's folks who can't seem to stop bickering long enough to finally get their divorce. Spite and envy abounds and at the end of the day poor Cole and Vi find they are just plain gun shy. Can you blame them?
But the younger generation on Dos Estrellas are getting their lives on the right track. Marriage and kids can lead to happiness.
No guts no glory fits on the rodeo circuit as Cole fully acknowledges. Now he has to apply that mantra to his future with Vi and the baby they are expecting.
HAVING THE RANCHER'S BABY is part of Cathy McDavid's Mustang Valley series. Each book in this series stars some wonderful characters. The common ground are the Mustangs so feel free to jump in at any point. HAVING THE RANCHER'S BABY just happens to have some of the best dialog and scenes ever. Cathy McDavid infuses quite a bit of humor in dealing with these characters that are very flawed and yet believably loved. This story is sure to conjure up some memories of awkward family dinners and get-togethers. HAVING THE RANCHER'S BABY is absolutely delightful from start to finish. Looking forward to more from Cathy McDavid and this engaging Mustang Valley series.
SUMMARY
SETTLE DOWN, COWBOY! 
His family's Arizona cattle ranch is just the place for Cole Dempsey to hang his hat before he heads back to the rodeo circuit. That is, until Violet Hathaway makes Cole think twice about his future when the livestock manager delivers her game-changing news: she's pregnant! 
One passionate mistake could cost Vi her job at Dos Estrellas. And whatever growing feelings Cole and Violet have for each other, she knows the professional cowboy hadn't planned on settling down in Mustang Valley. When he hits the road again, he'll take her dream of them making a life together. Or is a rancher's legacy about to come full circle?
---
What do you think about this review?
Comments
No comments posted.

Registered users may leave comments.
Log in or register now!