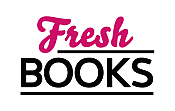 April showers are here, settle with a great read!
Cathy McDavid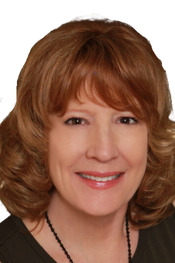 Social Media:
TWITTER
FACEBOOK

Cathy McDavid had no idea when she opened that first Walter Farley book in third grade it would be a defining moment in her life. After devouring every Black Stallion and Island Stallion book written at the time, she decided, like any eight-year-old girl, she wanted her own horse. That dream was realized a few excruciatingly long years later, and Cathy went on to have horses and ride most of her life.
Like a lot of authors, she started writing in high school (epic teenaged angst) and continued writing in college (first romance novel in between angst-filled poetry). Giving up the dream of becoming a writer for a business career, she returned pen to page (fingers to keyboard by then) in 1995. After that, there was no stopping her. Cathy has been writing contemporary westerns/ranch stories for Harlequin since 2006 and loving it. Every day she gets to write about hunky cowboy heroes and spunky heroines who travel the rocky road to happily-ever-after.
Cathy officially retired from the corporate world at the end of 2014. She now writes full-time from the Arizona home she shares with her sweetheart Mike and a pair of mildly OCD pets. Her grown twins out and on their own, making their way in the world. She couldn't be more proud of them.
Log In to see more information about Cathy McDavid
Log in or register now!
Series
Mustang Valley | Wishing Well Springs
Books:
A Secret Christmas Wish, November 2021
Wishing Well Springs #3
e-Book
How to Marry a Cowboy, April 2021
Wishing Well Springs #2
Mass Market Paperback / e-Book
The Cowboy's Holiday Bride, November 2020
Wishing Well Springs #1
e-Book
Wyoming Country Legacy: A Cowboy's Redemption, September 2020
e-Book
The Cowboy's Christmas Baby, November 2019
The Sweetheart Ranch
e-Book
The Cowboy's Perfect Match, May 2019
The Sweetheart Ranch
e-Book
A Baby for the Deputy, March 2017
Mustang Valley #9
Paperback / e-Book
Rescuing the Cowboy, October 2016
Mustang Valley #8
Paperback / e-Book
Having the Rancher's Baby, June 2016
Mustang Valley #7
Paperback / e-Book
Come Home, Cowboy, February 2016
Mustang Valley #6
Paperback / e-Book
Her Holiday Rancher, November 2015
Mustang Valley #5
Mass Market Paperback / e-Book
A Mistletoe Christmas, December 2014
Paperback / e-Book
Rodeo Man Under the Christmas Tree, November 2014
Paperback
The Texan's Surprise Son, October 2014
Texas Rodeo Baron
Paperback / e-Book
More Than A Cowboy, July 2014
Reckless, AZ
Paperback / e-Book
Most Eligible Sheriff, March 2014
Paperback / e-Book
The Gate to Eden, January 2014
e-Book (reprint)
His Christmas Sweetheart, December 2013
'Sweetheart, Nevada' 2
Paperback / e-Book
The Rancher's Homecoming, July 2013
Paperback / e-Book
Cowboy for Keeps, March 2013
Mustang Valley #4
Paperback / e-Book
Aidan: Loyal Cowboy, July 2012
Harts of the Rodeo
Paperback / e-Book
Wyatt: Return of the Cowboy, June 2012
Harts of the Rodeo
e-Book
Baby's First Homecoming, April 2012
Mustang Valley #3
Paperback / e-Book
X-treme Dating, January 2012
e-Book
Christmas in Paradise, December 2011
e-Book
Her Cowboy's Christmas Wish, December 2011
Mustang Valley #2
Paperback / e-Book
Last Chance Cowboy, September 2011
Mustang Valley #1
Mass Market Paperback / e-Book
The Comeback Cowboy, March 2011
American Romance's Men of the West
Paperback
Dusty: Wild Cowboy, August 2010
The Codys, First Family of Rodeo
Paperback / e-Book
The Accidental Sheriff, May 2010
Mass Market Paperback
Taking On Twins, February 2010
Fatherhood
Mass Market Paperback
Waiting For Baby, June 2009
Baby To Be
Mass Market Paperback
Cowboy Dad, August 2008
The State of Parenthood
Mass Market Paperback
The Family Plan, February 2008
Paperback
His Only Wife, June 2007
Paperback
The Gate to Eden, April 2006
Paperback