"Midnight, TX has a slight problem, people keep killing themselves in the cross road."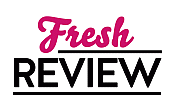 Reviewed by Shellie Surles
Posted June 29, 2016

Fantasy Urban | Mystery Paranormal | Thriller Paranormal - Supernatural
A man drives to the crossroads in Midnight, TX and shoots himself. The locals can't figure it out. A vampire, Lemuel, tells his group of confidants that the man was not the first suicide. But, it takes a woman almost killing herself with a ceremonial dagger to seal the final nail on the coffin.
All the while Lemuel, the vampire from earlier, is left trying to decipher an ancient book written in an unknown language, and a local witch is hearing a voice talk to her. The locals must figure out what is happening before more people die, releasing untold horrors onto the town.
Midnight, TX sounds like a great place to live. It is a town with people who are slightly stranger than those around them. A witch, a vampire, shaman, psychic, and many more interesting folk. They don't ask many questions and they fiercely protect their own. You couldn't find a better group of "people."
Reading of stories of Midnight, TX you immediately are able to see the town and the people, and fall right into their lives. That is just the way Charlaine Harris writes, she creates a world and you can't help but become part of it.
NIGHT SHIFT does not fail to deliver you right into the town and world Harris has created or keep you fascinated by the people and their lives. NIGHT SHIFT is a supernatural world alive in such a natural way. You will love NIGHT SHIFT and everyone in it.
SUMMARY
From the #1 New York Times bestselling author of the Sookie Stackhouse novels—"the Mark Twain of things that live under your bed"*—comes a new novel of Midnight, Texas, the town where some secrets will never see the light of day...
At Midnight's local pawnshop, weapons are flying off the shelves—only to be used in sudden and dramatic suicides right at the main crossroads in town.
Who better to figure out why blood is being spilled than the vampire Lemuel, who, while translating mysterious texts, discovers what makes Midnight the town it is. There's a reason why witches and werewolves, killers and psychics, have been drawn to this place.
And now they must come together to stop the bloodshed in the heart of Midnight. For if all hell breaks loose—which just might happen—it will put the secretive town on the map, where no one wants it to be...
*Houston Press
---
What do you think about this review?
Comments
No comments posted.

Registered users may leave comments.
Log in or register now!