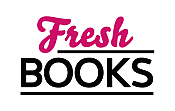 Summer Reads are HOT in July!
"Read KERNEL OF TRUTH- you won't regret it!"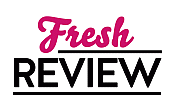 Reviewed by Debbie Wiley
Posted June 25, 2016

Mystery Cozy | Mystery Culinary
Rebecca Anderson is determined to make a success of POPS, her gourmet popcorn store. Her mentor and nearby shop owner, Coco Bittles, has given Rebecca the emotional encouragement and support she needed to once again face her hometown and start over. Rebecca is devastated when Coco is murdered, as is Coco's niece, Jessica. Unfortunately, Rebecca and Jessica have never gotten along and the death of Coco only worsens things. Can the murderer be found before Rebecca loses everything?
Wow! KERNEL OF TRUTH is the first book in the Popcorn Shop Mystery series and oh, what a great start it is! Kristi Abbott plunges the reader headlong into a mystery that is full of red herrings, and yummy food and recipes. The emotional intensity is quite high as the reader can't help but cheer for Rebecca, even when things seem bleakest.
I love Rebecca's character, as she faces things head on with her head held high. In fact, all of the characters in KERNEL OF TRUTH are extremely well drawn as many of them already feel like old friends. I want to sit down with Rebecca, her sister, and her best friend/brother in law/sheriff and enjoy some of the scrumptious treats made by POPS. However, there is one character I definitely do not want to meet-Jessica and her nasty, conniving manipulations! Kristi Abbott had me on the edge of my seat, ready to defend Rebecca after every accusation thrown at her by Jessica.
KERNEL OF TRUTH is a surprisingly emotional read. Rebecca has to face a lot of ghosts from her pasts, particularly with how the townspeople treat her. In fact, I was almost in tears at several points when Rebecca is outmaneuvered by Jessica. Kristi Abbott does a great job at pulling readers into the emotional underpinnings of the story. In fact, KERNEL OF TRUTH may be the finest example I've seen in the cozy mystery genre at evoking such an emotional response from the reader. Read KERNEL OF TRUTH- you won't regret it!
SUMMARY
An all-new Popcorn Shop Mystery bursts on the scene, featuring gourmet popcorn entrepreneur Rebecca Anderson and her poodle Sprocket.

Opening a gourmet popcorn shop was never on Rebecca Anderson's bucket list. But after a failed marriage to a celebrity chef, she's ready for her life to open up and expand. She has returned to her hometown of Grand Lake, Ohio, with her popcorn-loving poodle Sprocket to start a new business—naturally called POPS. As a delicious bonus, Cordelia "Coco" Bittles, a close family friend who has always been like a grandmother to Rebecca, owns the chocolate shop next door, and the two are thinking of combining their businesses.

But when Coco's niece, Alice, discovers her on the floor of her chocolate shop, those dreams go up in smoke. The local sheriff thinks Coco was the victim of a robbery gone wrong, but Rebecca isn't so sure. As suspects start popping up all over, Rebecca is determined to turn up the heat and bring the killer to justice in a jiffy!
---
What do you think about this review?
Comments
No comments posted.

Registered users may leave comments.
Log in or register now!