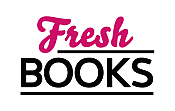 Summer Reads are HOT in July!
"Love, Betrayal, Historical Saga That Has It All!"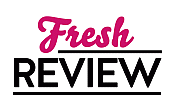 Reviewed by Patricia (Pat) Pascale
Posted June 25, 2016

Set in the turn-of-the-century Texas Millicent Holloway has just given birth to twins after nine hours of exhausting labor. She selfishly insisted that she be cleaned up and her hair brushed but has not yet seen her babies. Her husband, Leon, has been with her during their births softly asks, "Do you want to see and nurse them?" She replies, "Only one. I can only handle one. Give the other to Mrs. Mahoney, the mid-wife. She can give it to the do-gooder doctor who delivered them. If you don't do as I ask, I will drown them both." Knowing she will not change her mind, he knows he will have to obey her wishes. Going down to tell Mrs. Mahoney their decision, he tells her he will pick one to keep. Turning his back, he points his finger at one of the babies and then turns, picks up the other to take to meet its mother. So begins the epic story of twins parted at birth and their journey to discover their fates. Oh, what a special journey!
Samantha Gordon, his daughter, was given to Neal and Estelle Gordon who own the sprawling Las Tres Lomas Cattle ranch. Neal Gordon is rich but his dream is to become a titan. He explains to Sam that according to Greek Mythology, a mortal who is very powerful in a certain field is a Titan and that is his dream. Samantha is heiress to the successful ranch and loves everything about her life there, She has no knowledge she is adopted. Samantha has grown up with Sloan Singleton, the owner of the Triple S. the adjoining ranch. She has been in love with him for 20 years. and her dream is to marry him. Lately though, he is always with Anne, the daughter of the local bank owner. Sam is not happy!
The other twin, a boy, Nathan Halloway, remains on the farm with his birth mother and father in North Texas. The farm belongs to his mother. At 20, Nathan is a sweet boy who loves working with his father on the farm. Close to his father, his mother has always been distant to him. Nathan does not have dreams other than his farm life. That all changes when a visitor arrives and changes his life forever. Nathan is a delight and my favorite character.
Leila Meacham knows Texas and knows how to tell a story that will sweep you up from page one to the finale. Whether she is writing about ranching, food choices, colorful characters, the dawn of the oil boom, automobiles and telephones, her research is excellent and her story telling is sterling. TITANS is a historical family saga, about hopes, dreams and their dark and tightly held secrets. Lives become intertwined and surprises are around every corner.
Oil is discovered on Tres Lomas and financial fortune smile on the owners. Interesting to see the prized Herefords grazing on green pastures studded with derricks looking for the next "gusher" As the decade comes to a close, THE FORUM, a respected magazine in America featured an article under the title The TITANS. Neal Gordon is listed among them. In the end many dreams come true. I loved every page of TITANS, you did it again, Ms. Meacham, I am a loyal fan!
Learn more about Titans
SUMMARY
A sweeping new drama from the beloved, bestselling author of Roses.
Texas in the early 1900s, its inhabitants still traveling by horseback and barely familiar with the telephone, was on the cusp of an oil boom that, unbeknownst to its residents, would spark a period of dramatic changes and economic growth.
In the midst of this trans-formative time in Southern history, two unforgettable characters emerge and find their fates irrevocably intertwined: Samantha Gordon, the privileged heiress to the sprawling Las Tres Lomas cattle ranch near Fort Worth, and Nathan Holloway, a sweet-natured and charming farm boy from far north Texas. As changes sweep the rustic countryside, Samantha and Nathan's connection drives this narrative compulsively forward as they love, lose, and betray.
In this grand yet intimate novel, Meacham once again delivers a heartfelt, big-canvas story full of surprising twists and deep emotional resonance.
---
What do you think about this review?
Comments
No comments posted.

Registered users may leave comments.
Log in or register now!