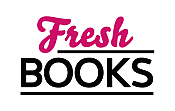 Finish off the year with great December reads
"Those boys like it rough, and we're not talking about sex!"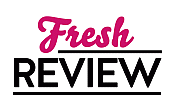 Reviewed by Monique Daoust
Posted June 25, 2016

LGBTQ | Romance Suspense | Romance LGBTQ
Fisher Braun, former Green Beret now with covert ops for Special Activities of the CIA has nearly reached his secret townhouse in London, when he gets an alarm on his watch, then sees his secret home has been ransacked and torched. Fisher is there with his long-time friend and colleague, Nathan March. When they go inside, they find a message that has Fisher revealing his secret to Nathan, who had already figured it out: Fisher is gay and his townhouse was where he could get the privacy he craved, but it seems someone else knew about it. The enemy, whoever or whatever they are, have Fisher's boyfriend, Zach Allen. They will find Zach, however, it's more Zach who finds them. And Zach has even more secrets than Fisher...
Ms. Dimon sure doesn't waste any time! The action starts right from the first paragraph and never lets go! I really got the feeling that Nathan and Fisher were spies, that grey, secretive atmosphere; it felt totally authentic. I also loved that even though Fisher and Zach are gay, there's not one stereotype in sight; they are both tough, dedicated professionals. Ms. Dimon's writing is entirely in tune with the atmosphere of the story: crisp, clean, unadorned, and yet everything is described so vividly, it's very cinematographic. I particularly appreciated that the fact that Zach and Fisher are gay is an essential component of the story; it never feels like you could substitute one of them with a female character. Fisher is a seriously macho alpha male, extremely stubborn, and unforgiving. I liked Zach better though: he's a more balanced individual, more patient with people, even though Zach and Fisher's backgrounds are similar. In spite of the sizzling chemistry between the two characters, the sex scenes weren't the best I've ever read, but then again, they did not hinder the plot and happened at the right time.
MR. AND MR. SMITH is an extremely intense book, carefully crafted, filled with deceit and lies of all sorts, and several captivating characters; it reminded me of Robert Ludlum at his very best. It's a wonder we haven't seen this kind of book very often, because we have seen it happen in reality. I can hardly wait for the next book in this series, which promises to be as explosive, as it features two very intriguing characters from MR. AND MR. SMITH!
SUMMARY
Secrets and seduction make for an explosive combination in HelenKay Dimon's edgy, thrilling new series, which kicks off with a novel about two men who can handle any threat—except the one posed by desire.
Fisher Braun knows how to keep a secret. As a covert paramilitary operative, his job—and his life—depends on it. He's at the top of his game, ready for action and always in control. No enemy has ever brought him to his knees, but one lover has: Zachary Allen, the man currently sharing his bed. The perfect package of brains and brawn, Zach is someone worth coming home to, and Fisher hates keeping him in the dark about what he does. But the lies keep Zach safe. Until the day Fisher loses everything. . . .
Zachary Allen is no innocent civilian. Although he plays the tech geek, in reality he's deep undercover for the CIA. In a horrible twist of fate, the criminal enterprise he's infiltrated has set its sights on the man whose touch drives him wild. Zach would do anything for Fisher—except blow his own cover. Now, in order to save him, Zach must betray him first. And he needs Fisher to trust him with all his heart if they want to make it out alive.
---
What do you think about this review?
Comments
No comments posted.

Registered users may leave comments.
Log in or register now!