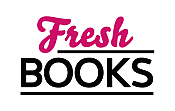 Summer Reads are HOT in July!
"Ensemble book encompasses the vast fantastical world of Psy and Changlings in their growing war"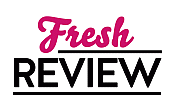 Reviewed by Make Kay
Posted June 24, 2016

Romance Paranormal | Paranormal Romance
ALLEGIANCE OF HONOR is book 15 in the Psy- Changeling series by the amazing Nalini Singh. Allegiance breaks the typical Singh pattern, and does not focus on a single couple coming to their Happily Ever After. Instead, Allegiance showcases all of the couples from previous books, showing us how their lives interconnect and how their fights against their collective foes are intersecting. Singh says in her introduction that Allegiance is an ensemble book. SHARDS OF HOPE (book 14), she tells us, closed what she thinks of as the first arc or season one of the series, while also opening season two. Before we dive into the next arc, Singh says, she wants us to take a look back and see how far the world and its characters have come since SLAVE TO SENSATION, or book 1 in the Psy-Changeling series. I do love the retrospective, seeing all the previous couples.
Nalini also mentions that the hardest thing was not how to bring characters in so everyone had a chance to shine, but where- because there is never simply one connection. Each and every character is linked to others through bonds of pack, of friendship, of loyalty, and of course, of love. What a beautiful truth. The links that Singh's characters have forged to one another shine brightly against the backdrop of the dark and insidious doom they are united to battle against. Most of Singh's books can easily stand alone as an independent read, but I think the reader would be much better served to read ALLEGIANCE OF HONOR in order, after having read the previous books. Believe me, if you haven't started this series yet, you'll be kicking yourself when you start with book 1 and discover the amazing awesomeness that you've been missing.
This future Earth contains humans, animal shapeshifters who live in packs, and Psy individuals with psychic powers. The Psy Arrow squad leader has just brokered a world-spanning and groundbreaking cooperation agreement between shifters, humans, and the good Psy. This cooperative has formed to fight the Consortium, a shadow Psy group with the aim of destabilizing the world in order to reinstall Silence and put the evil Psy back in power.
In Allegiance, we get to see all of the main shapeshifters from the Psy-Changling world working together with their mates for the good of their families, packs, and indeed for all of humanity. While the stakes are mind bogglingly high, the fight seems, at the same time, small and personal because we see how it effects individual couples, their families, and their friends. The many gossamer threads that link all of my beloved characters together across The Psy/Changling world continue to grow in strength and breadth, and it is absolutely heartwarming.
While definitely a midpoint wrap-up sort of book, ALLEGIANCE OF HONOR is anything but a placekeeper in the series. I get to revisit all my favorite couples, see how strong the connections between the many varied characters have become, and the plot advances in the epic showdown between the forces of good and evil. What an incredibly satisfying read Nalini Singh's ALLEGIANCE OF HONOR is!
SUMMARY
The Psy-Changeling world has undergone a staggering transformation and now stands at a crossroads. The Trinity Accord promises a new era of cooperation between disparate races and groups. It is a beacon of hope held together by many hands: old enemies, new allies, wary loners.
But a century of distrust and suspicion can't be so easily forgotten, and it threatens to shatter Trinity from within at any moment. As rival members vie for dominance, chaos and evil gather in the shadows and a kidnapped woman's cry for help washes up in San Francisco, while the Consortium turns its murderous gaze toward a child who is the embodiment of change, of love, of piercing hope: a child who is both Psy…and changeling.
To find the lost and protect the vulnerable—and to save Trinity—no one can stand alone. This is a time of loyalty across divisions, of bonds woven into the heart and the soul, of heroes known and unknown standing back to back and holding the line. But is an allegiance of honor even possible with traitors lurking in their midst?
---
What do you think about this review?
Comments
No comments posted.

Registered users may leave comments.
Log in or register now!