"Another dead body makes for yet another sidesplittingly funny Jaine Austen mystery."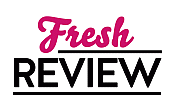 Reviewed by Tanzey Cutter
Posted June 22, 2016

Mystery Amateur Sleuth | Mystery Woman Sleuth | Mystery Cozy
Skinny Kitty cat food is set to film a new commercial and Jaine Austen's fussy feline Prozac is selected for the starring role. Jaine is shocked, especially when her picky kitty is flawless in the role and follows director's orders perfectly.
Just as Jaine figures things are looking up for her and Prozac, Skinny Kitty's inventor is found dead on the set. Everyone on the shoot disliked the poor guy, so there's an abundance of suspects (Jaine included). The murder could take months to investigate, and since she cannot leave town, Jaine, a self-described part-time semiprofessional PI, sets out to solve the crime herself. If not, she'll have to kiss her long-anticipated Maui vacation goodbye. It does not help that Jaine is also stressed out dealing with a a weird suitor who will not stop pursuing her.
Laura Levine continues her sidesplittingly funny Jaine Austen mystery series with MURDER HAS NINE LIVES, another expertly conceived whodunit that had me laughing aloud as I swiftly turned the pages. I was tickled by Jaine's uproariously amusing quips and explanations in a first-person narrative interspersed with ditsy e-mails from her comical parents in Florida. Jaine's unique take on life and the way she handles problems is not only funny, but also refreshing and, at times, inspiring. With a wildly diverse cast of zany characters, I rank Laura Levine's comical Jaine Austen mystery series one of the best!
SUMMARY
The future is looking bright for freelance writer Jaine Austen. She's signed up for a new job, she's looking forward to a tropical vacation, and her cat Prozac is slated to star in a major commercial. But when the claws come out behind the scenes, Jaine worries that murder might be the only thing to meow about…
A writer's life is far from glamorous. Still, Jaine's new gig to write an ad campaign for Toiletmasters' new line of self-flushing toilets comes with a few perks--including a date with the president's dreamy nephew. And with a much-needed trip to Maui on the horizon, it seems life couldn't get any better needed trip to Maui on the horizon, it seems life couldn't get any better--until her cat Prozac is tapped to star in a Skinny Kitty commercial. But Jaine never would have guessed the world of cat food could be quite so catty…
Jaine is nervous that Prozac won't be able to take direction, but the finicky furball ditches her diva behavior for the camera, eating and napping on cue like a seasoned pro. But just as Jaine begins dreaming of fame and fortune, Skinny Kitty's inventor drops dead on the set. Everyone is a suspect--including Jaine. And she'll have to get her paws on the truth before the killer takes a swipe at another victim…
---
What do you think about this review?
Comments
No comments posted.

Registered users may leave comments.
Log in or register now!