"A mind blowing story!"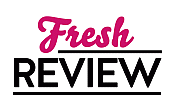 Reviewed by Magdalena Johansson
Posted June 15, 2016

A young boy awaits the release of the man that killed his mother. A detective must face the consequences of her actions during a brutal shooting. A shooting that brings back memories of the past to her. And, a cop is finally released after spending thirteen years in prison for murder. These three characters lives will collide and the repercussions of what happens next will change each life forever.
This was not the book I wanted to read. I actually had my sight set on THE LAST CHILD by John Hart, but since that book was in hardcover it was a bit problem with me getting the book since I live far, far away from the States. So, I was asked if I wanted to read REDEMPTION ROAD instead. And, I thought "why not? I mean I wanted to check out John Hart's books and this one seemed interesting. And, it totally blew me away.
The story is mind blowing good, I was intrigued from the first chapter until the very last. The way the book is written makes you unable to stop reading the book, despite the fact that the story is truly heartbreaking. Now and then John Hart just picks up a sledgehammer and hits you in the heart with it. And, still I kept on reading the book. The book was so truly good, and I must say that REDEMPTION ROAD is one of the best I have read this year.
What I really liked was that I was constantly surprised with the story. The three main characters, Liz, the cop, Adrian the ex-cop and Gideon the young boy are all connected with each other, and Adrian coming out of the prison is the thing that starts them all on a path to the truth and to redemption. But, it's a path that will also reveal the truth of what really happened thirteen years ago, when Adrian was thrown in prison.
So, in the end, I just want to say that if you're looking for a book that will emotionally crush you REDEMPTION ROAD is the one for you. This is a book that will pull your heart-strings, there are both happy and sad and brutal moments in this book. But, it's a hell of a ride and guess what? I ended up buying THE LAST CHILD as an ebook!
SUMMARY
Over 2 million copies of his books in print. The first and only author to win back-to-back Edgars for Best Novel. Every book a New York Times bestseller. After five years, John Hart is back.
Since his debut bestseller, The King of Lies, reviewers across the country have heaped praise on John Hart, comparing his writing to that of Pat Conroy, Cormac McCarthy and Scott Turow. Each novel has taken Hart higher on the New York Times Bestseller list as his masterful writing and assured evocation of place have won readers around the world and earned history's only consecutive Edgar Awards for Best Novel with Down River and The Last Child. Now, Hart delivers his most powerful story yet.
Imagine:
A boy with a gun waits for the man who killed his mother.
A troubled detective confronts her past in the aftermath of a brutal shooting.
After thirteen years in prison, a good cop walks free as deep in the forest, on the altar of an abandoned church, a body cools in pale linenÖ
This is a town on the brink.
This is Redemption Road.
Brimming with tension, secrets, and betrayal, Redemption Road proves again that John Hart is a master of the literary thriller.
---
What do you think about this review?
Comments
No comments posted.

Registered users may leave comments.
Log in or register now!