"A phenomenal paranormal romance!"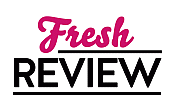 Reviewed by Miranda Owen
Posted June 14, 2016

Romance Paranormal | Erotica Paranormal
THE MATING SEASON is Book 6 in Bonnie Vanak's Werewolves of Montana series. Reading this series in order might give the reader a better understanding of some of the main characters in THE MATING SEASON, but I don't think that doing so is necessary in order to enjoy this book. In THE MATING SEASON, Bonnie Vanak delivers everything fans want in a paranormal romance, while also having the love story epic in scale with a Greek mythology feel.
In any good myth there is always sacrifice before the hero and heroine can get their heart's desire. This is the case for Tristan the Silver Wizard and the werewolf Nikita. In a previous life Tristan and Nikita were married and deeply in love, but circumstances and certain evildoers separated them in a truly tragic manner. After a lifetime has gone by, they finally have a chance at happiness. In addition to overcoming Nikita's doubts, the couple must cross the perils of the Shadow Lands together. Nikita and Tristan's journey through purgatory is evocative of the classic story of Orpheus. Bonnie Vanak takes the reader along a couple's highly emotional journey back to each other after years of separation. The danger and intriguing characters Tristan and Nikita come across as they embark on a classic hero's quest together is a bonus.
THE MATING SEASON is one of the most fascinating romances with a "past lives" theme. Tristan and Nikita were not reincarnated from one person to somebody completely different, but instead are the same basic people but have been reforged and learn to appreciate who they are now rather than wallowing in nostalgia and what was lost. Tristan and Nikita are a hero and heroine who have to work for their happy ending. There is a character who tries to divide Tristan and Nikita, but the biggest stumbling block is the wait for the couple to decide how much they really mean to each other and what they're willing to do to be together.
The sexual intensity and unadulterated longing in THE MATING SEASON make for a phenomenal paranormal romance. The sizzling erotic undercurrents in the relationship between Tristan and Nikita are palpable. Tristan's wooing of Nikita at his magical home in Tir Na-nog makes a fun respite from the drama. I look forward to reading about more enigmatic wizards and hot werewolves in the next book by Bonnie Vanak.
SUMMARY
In the centuries since he became immortal, Tristan, the Silver Wizard, has awaited the return of his long lost love. Nikita was his life and his heart, and when he died as mortal fighting for the freedom of Lupines and dragons, it was with her name on his lips. Now he has found her again, and Tristan is determined to claim her and fulfill his legacy – by impregnating her with his child. He will take her to his heavenly home in Tir Na-nog to show her the passion they once shared in another life. Before they can reach there, he must protect Nikita from his enemies, and he will fight with all his power to keep her safe from all harm.
The handsome, sensual wizard who saved her life from a lethal virus and swept her off her feet is no mere werewolf like herself. He is the Silver Wizard – the ruler of all werewolves, with the power to turn them into dust. Possessive and protective, he wants to recapture the love they had 900 years ago – a love Nikita cannot recall. All she knows are dreams of his passionate lovemaking and a burning desire for his touch. If she doesn't accompany Tristan to Tir Na-nog, her mortal body will die, for the potion that saved her life will not last. But the journey ahead is filled with danger, and it will take all their courage and everything they shared in the past to endure the darkness that awaits them both…
---
What do you think about this review?
Comments
No comments posted.

Registered users may leave comments.
Log in or register now!