"When the going gets tough a well-trained dog means the difference between life and death"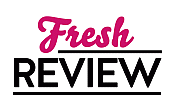 Reviewed by Clare O'Beara
Posted June 8, 2016

Romance Series | Romance Suspense
Second in the series about dog training for police work, this Arizona adventure opens with a bang. David Evans is a former army medic who arrives in Desert Valley on a train also carrying a couple of drug smugglers. When they are spotted they stab an elderly guard and run for it. David phones for help and does his best to aid the injured man.
TRUTH AND CONSEQUENCES brings Whitney Godwin and her brown and white pointer Hunter to answer the call. She's training her dog for drug searches but didn't expect to work so close to home. But when Whitney is the one with a gun trained on her, the medic might be her only hope. Wow, and it's still just the second chapter!
The 'Rookie K-9 Unit' series is written by different authors with some recurring characters. The unit is trying to solve the murder of a top dog trainer. Lenora Worth has bravely chosen to focus on a pointer which is a working dog used to track and indicate game, but not aggressive or guarding like a Shepherd or Doberman. This limits Hunter's usefulness in a chase and his breed characteristics are well elaborated. Game dogs are useful to law enforcement because they don't tire of work and lose focus. But Whitney is a rookie cop and drug smugglers are violent and desperate. Whitney is also a mother, with a baby adding to her worries.
I'm constantly astounded by the disparity between this kind of police story and the thrillers which assure us that everyone is under surveillance and American agencies track all movements by camera, licence plate recognition and computer. In this dramatic tale the drug dealers seem to be hunting down the eye witnesses to their crimes and there isn't a CCTV in the entire town nor on the train. Putting up cameras might feel like an invasion of privacy, but the main losers would be the hoodlums.
TRUTH AND CONSEQUENCES also shows the work carried out by David in the town medical clinic. Not enough staff or money is his wry summation as he assists the local doctor. He supports stifling the drug dealing which is leeching funds out of the area and ruining lives. Whitney swiftly wins his admiration, in this fine, suspenseful romance, which can be read without blushing.
SUMMARY
THE PROTECTOR'S MISSION
Honoring a promise to a fallen comrade, former army medic David Evans heads to Arizona to check up on the soldier's sister. But as his train pulls into Desert Valley, David witnesses a drug run gone wrong and narrowly avoids the bullets flying his way. And when the police show up, he discovers the investigating officer is the woman he's supposed to look after. With a fiercely protective K-9 partner and a new badge, Whitney Godwin insists she can take care of herself and her infant daughter. But the criminals want both David and Whitney permanently silenced, so David will stop at nothing to protect the family he yearns to join.
Rookie K-9 Unit: These lawmen solve the toughest cases with the help of their brave canine partners
---
What do you think about this review?
Comments
No comments posted.

Registered users may leave comments.
Log in or register now!