"Danger lurks around every corner in THE PROGENY"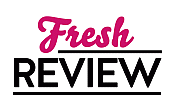 Reviewed by Debbie Wiley
Posted May 31, 2016

Thriller Paranormal - Supernatural
Emily Porter doesn't remember her past, a very deliberate decision on her part. She chose to have her memory wiped away by the Center and now she awakens in Maine, with no idea what she wanted to forget. Unfortunately, her past hasn't forgotten her as Emily is soon drawn into a centuries-old conspiracy involving Elisabeth Bathory with no idea of who to trust. Can she unravel the mystery of what she knew in time?
THE PROGENY is the first book in the Descendants of the House of Bathory series and wow, what a start! Tosca Lee takes a seemingly simple premise and develops a mind-boggling but oh-so-engaging storyline. I had to force myself to put THE PROGENY down to do basic things (like go to work) as I wanted to know all of Emily's secrets, perhaps even more than Emily wanted to know them!
Emily is a great heroine, willing to sacrifice herself for others even when she's not sure who she can and can't trust. I love her willingness to try to do the right thing, even when things seem stacked against her. And Luka...I can't help but love Luka. Even as we question his involvement in the entire scenario. I'm a little afraid to get too attached to anyone, however, as Tosca Lee is almost as ruthless as George R.R. Martin with the lives of her characters!
Tosca Lee crafts a fast paced thriller where everyone is suspect and each new clue offers readers a tiny hint of what the overall puzzle looks like. Danger lurks around every corner in THE PROGENY, and I love the various surprises Tosca Lee gives us. The historical conspiracies involving Elisabeth Bathory are absolutely fascinating and I hope we get even more glimpses into them in the next book. THE PROGENY is the first book I've read by Tosca Lee but I guarantee it will not be the last! THE PROGENY is definitely a winner and easily recommended.
SUMMARY
New York Times bestselling author Tosca Lee brings a modern twist to an ancient mystery surrounding the most notorious female serial killer of all time. A fast-paced thriller for fans of Lee's Books of Mortals series with Ted Dekker, Dan Brown's The Da Vinci Code, and BBC America's hit series Orphan Black.
Emily Porter is the descendant of a serial killer. Now, she's become the hunted.
She's on a quest that will take her to the secret underground of Europe and the inner circles of three ancient orders—one determined to kill her, one devoted to keeping her alive, and one she must ultimately save.
Filled with adrenaline, romance, and reversals, The Progeny is the present-day saga of a 400-year-old war between the uncanny descendants of "Blood Countess" Elizabeth Bathory, the most prolific female serial killer of all time, and a secret society dedicated to erasing every one of her descendants. A story about the search for self amidst centuries-old intrigues and Europe's underground scene…and one woman's mission to survive.
---
What do you think about this review?
Comments
No comments posted.

Registered users may leave comments.
Log in or register now!