"Who know cherry pie could be so hot."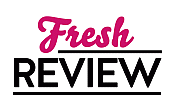 Reviewed by Sandra Wurman
Posted May 25, 2016

Romance Series | Romance Contemporary | Romance Erotica Sensual
Vicki Lewis Thompson has a reputation for putting enough sizzle between the pages to actually create steam. COWBOY ALL NIGHT is another Thompson entry into the Blaze category and it delivers just what the reader is looking for and then some. COWBOY ALL NIGHT is part of the Thunder Mountain Brotherhood series which is a delightful foray into a world where people devote much of their life helping others. The Thunder Mountain Ranch is a working ranch with an added bonus.
Vicki Lewis Thompson introduces some of the finest people in this series. Of course there is quite a lot of romance -- hot and sassy of course -- but at the same time these rugged cowboys and their ladies have a beneficent goal. How can it ever get better than that?
Brant Ellison was unique. He was always happy. His attitude simply was feeling bad was a waste of energy that could definitely be put to better use. And there was no better purpose than to have a happy fulfilled life. Strange outlook for a boy that was left adrift winding up in the foster care system. But luckily for Brant he landed at Thunder Mountain with Rosie and Herb and their gang of foster children. This became Brant's family. All the boys in the Padgett household considered themselves siblings and Rosie and Herb were the best role models. Brant really wanted the kind of loving close relationship that he witnessed at Thunder Mountain ranch.
Brant's life was basically spent on the road training and socializing foals for various ranches and clients. He learned quite a bit about horses having spent so much time with Herb. Brant returned home to spend time with his family and to help with the birthing of a horse of a good friend of the family. That foal was to help rehabilitate the brother who had some major physical therapy needs. This foal would hopefully perform magic.
Every summer a new bunch of kids came to experience life on the ranch. Herb and Rosie didn't take on any more foster kids now that all theirs were adults but this ranch still had some enormous healing powers. The entire family took part in the summer experience making sure the ranch was structurally sound and ready for the next group of gregarious kids. Hard to say who really got the most out of this endeavor.
Aria Danes brother Josh needed some of that magic and she was devoted to seeing that happen. Aria made it her mission to see that her horse Lucy gave birth to a healthy foal that would be a great morale booster. Of course you know they say it takes a town -- well for horses -- it takes experienced, patient people to tend to not only the birthing but taking on the responsibility of making sure that that foal is good around people. And there was no one better than Brant. His friendly non- combative nature made him the perfect person to soothe even the most cantankerous foal and his skills truly extended to people as well. He had the right touch.
Brant was going to need the patience of a saint to deal with Aria and her brother. Josh was totally not on board. Aria was stressed out and on edge. It readily became apparent that the new foal wasn't the only one who could use some of Brant's magic. Brant quickly earned Aria's trust and admiration. And as time went on she was very taken with this gentle caring man.
Pretty soon Brandt finds himself taking on the role of Aria's protector. He would do anything necessary to see that she is successful in getting her brother out of his shell. They say the way to a man's heart is through his stomach and Brandt quickly learns that Aria is quite a chef.
Looking for a beautifully written story with enough hot scenes to entertain than COWBOY ALL NIGHT is it. Vicki Lewis Thompson has once again combined several glorious elements into one hot, sexy, heartwarming book.
SUMMARY
Blame it on the Stetson… 
Brant Ellison's easygoing nature makes him one of the most sought-after horse trainers in Wyoming. His powerful muscles don't hurt, either. Nothing makes Brant happier than training a new colt at his foster home, Thunder Mountain Ranch—except maybe the colt's sexy new owner, if she wasn't all work and no play. 
Aria Danes hopes that once trained, the colt will help her injured brother. But Brant is proving to be a distraction from her responsibilities—she has a wicked urge to strip him from his hat to his boots. Ride 'em, cowboy. Aria and Brant can't get enough of each other. Their craving is insatiable, even if they have nothing in common. Even if some cowboys can never be tied down…
---
What do you think about this review?
Comments
No comments posted.

Registered users may leave comments.
Log in or register now!