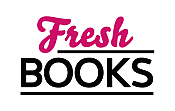 Your starred reads for December are here!
Vicki Lewis Thompson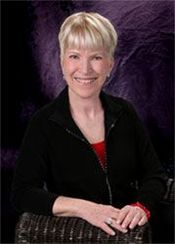 Blogging at Fresh Fiction
Vicki lewis Thompson | Love Lessons Learned from MIDNIGHT THUNDER
June 10, 2015
What are some of the real-life romance lessons we can take away from MIDNIGHT Read More...
Vicki Lewis Thompson | The Truth About Cats and Dogs
February 19, 2010
I'm absolutely thrilled to be here today! Picture me as a cocker spaniel dancing around in total excitement, tail wagging, ears flopping, big smile Read More...
Vicki Lewis Thompson | How I killed off the "Reading With Ripa Book Club"
September 15, 2007
It's not my fault. I swear, I wasn't the one who killed Kelly Ripa's book club. Sure, I know it Read More...
A romance writing career has brought Vicki Lewis Thompson many wonderful things –New York Times bestseller status, an appearance on LIVE with Regis and Kelly, the Nora Roberts Lifetime Achievement Award from Romance Writers of America, thousands of readers, many dear friends, and the cutest little yellow convertible in the world. Her career has also given her work she loves.
Although she's written more than 100 books, she continues to be fascinated by the many ways that a man and woman fall in love. The age-old story remains a challenging puzzle to be solved anew with each book. That makes her a very lucky person, indeed.
Log In to see more information about Vicki Lewis Thompson
Log in or register now!
Series
Sons of Chance | Wild About You | Sexy Texans | Thunder Mountain Brotherhood | McGavin Brothers
Books:
Stand-Up Cowboy, February 2021
The Buckskin Brotherhood #7
Paperback / e-Book
Big-Hearted Cowboy, May 2020
Buckskin Brotherhood #2
Paperback / e-Book
Notorious, June 2017
Mass Market Paperback
In The Cowboy's Arms, June 2017
Thunder Mountain Brotherhood
Mass Market Paperback / e-Book
A Cowboy's Strength, March 2017
McGavin Brothers #1
e-Book
Cowboy Unwrapped, December 2016
Thunder Mountain Brotherhood #8
Paperback / e-Book
Cowboy Untamed, July 2016
Thunder Mountain Brotherhood #7
Paperback / e-Book
Cowboy After Dark, July 2016
Thunder Mountain Brotherhood #6
Mass Market Paperback / e-Book
Cowboy All Night, June 2016
Thunder Mountain Brotherhood #5
Paperback / e-Book
A Cowboy Under the Mistletoe, December 2015
Thunder Mountain Brotherhood #4
e-Book
Wild About The Wrangler, November 2015
Sexy Texans #2
Paperback / e-Book
Rolling Like Thunder, August 2015
Thunder Mountain Brotherhood #3
Paperback / e-Book
Thunderstruck, July 2015
Thunder Mountain Brotherhood #2
Paperback / e-Book
Midnight Thunder, June 2015
Thunder Mountain Brotherhood #1
Paperback / e-Book
Crazy for the Cowboy, May 2015
Sexy Texans #1
Paperback / e-Book
The Fix-It Man, March 2015
Vintage VLT
e-Book (reprint)
Premiere, February 2015
Romance Writers of America? Presents #1
e-Book
Jingle Spells, November 2014
e-Book
A Last Chance Christmas, November 2014
Sons of Chance
Paperback / e-Book
The Perfect Man, September 2014
Paperback / e-Book
Riding Hard, July 2014
Sons of Chance #15
Paperback / e-Book
Riding High, May 2014
Sons of Chance #14
Paperback / e-Book
Pure Temptation and Old Enough to Know Better, April 2014
The Best of Temptation
Paperback (reprint)
Werewolf In Las Vegas, March 2014
Wild About You #6
Paperback / e-Book
Cowboys & Angels, December 2013
Sons of Chance
Mass Market Paperback / e-Book
Nerds Are From Mars, November 2013
Paperback / e-Book
The Nerd Who Loved Me, August 2013
The Nerd Series
e-Book (reprint)
The Heart Won't Lie, July 2013
Paperback / e-Book
Werewolf in Alaska, July 2013
Wild About You #5
Paperback / e-Book
Wild at Heart, July 2013
Mass Market Paperback / e-Book
Tempted By A Cowboy, June 2013
The Perfect Man #2
e-Book
I Cross My Heart, May 2013
Sons of Chance
Paperback / e-Book
One Night With A Billionaire, May 2013
The Perfect Man #1
e-Book
Rescuing Christmas, November 2012
Paperback / e-Book
Werewolf in Denver, October 2012
Wild About You #4
Paperback / e-Book
Feels Like Home, August 2012
Sons of Chance #9
Paperback / e-Book
Lead Me Home, July 2012
Sons of Chance #8
Paperback / e-Book
Long Road Home, June 2012
Sons of Chance #7
Paperback / e-Book
Werewolf In Seattle, June 2012
Wild About You
Paperback / e-Book
Already Home, May 2012
Sons of Chance
e-Book
Merry Christmas, Baby, December 2011
Mass Market Paperback / e-Book
Merry Christmas, Baby, December 2011
Paperback / e-Book
Holiday Hideout, November 2011
Paperback / e-Book
Werewolf In The North Woods, October 2011
Wild About You # 2
Paperback / e-Book
Werewolf in Greenwich Village, September 2011
Wild About You
e-Book
Cowboys Like Us, August 2011
Sons of Chance #6
Mass Market Paperback / e-Book
Cowboy Up, July 2011
Sons of Chance #5
Paperback / e-Book
Should?ve Been A Cowboy, June 2011
Sons of Chance #4
Paperback / e-Book
A Werewolf in Manhattan, January 2011
Wild about You #1
Mass Market Paperback / e-Book
Claimed!, August 2010
Sons of Chance #3
Mass Market Paperback
Cupid Cats, July 2010
Paperback / e-Book
Ambushed!, July 2010
Sons of Chance #2
Mass Market Paperback
Wanted!, June 2010
Sons of Chance #1
Paperback
Two In The Saddle & Boone's Bounty, May 2010
Paperback
Chick with a Charm, March 2010
Babes on Brooms #2
Paperback / e-Book
Racing Hearts, February 2010
NASCAR
Mass Market Paperback
Blonde with a Wand, February 2010
Babes on Brooms #1
Paperback / e-Book
Better Naughty Than Nice, December 2009
Mass Market Paperback
Casual Hex, March 2009
Paperback
Winter Heat, January 2009
Mass Market Paperback
Wild & Hexy, June 2008
Paperback
Best Of Cowboys Bundle, December 2007
e-Book
Over Hexed, October 2007
Paperback
Operation Gigolo, May 2007
Paperback (reprint)
My Nerdy Valentine, January 2007
Nerd Series
Paperback
Nerds Like It Hot, August 2006
The Nerd Series
Paperback
A Fare To Remember, June 2006
Paperback
Nerd Who Loved Me, June 2006
Nerd Series
Paperback (reprint)
Nerd Gone Wild, June 2006
Nerd Series
Paperback (reprint)
Gone With the Nerd, June 2006
The Nerd Series
Paperback (reprint)
Talk Nerdy to Me, February 2006
The Nerd Series
Paperback
Forever Mine, Valentine, January 2006
Harlequin Special Releases
Paperback / e-Book (reprint)
Bewitched, Bothered and Bevampyred, November 2005
Trade Size
Talking about Sex..., October 2005
Blaze Series, #210
Paperback
Gone with the Nerd, August 2005
Nerd
Paperback
Undressed, July 2005
Trade Size
Bewitched, Bothered and BeVampyred, April 2005
e-Book
Nerd Gone Wild, February 2005
Nerds
Paperback
Getting Real, January 2005
Signature Select Collection
Paperback
'Tis the Season, October 2004
Special Releases
Paperback
The Nerd Who Loved Me, August 2004
Nerd Series
Paperback
Every Woman's Fantasy, July 2004
Special Releases
Paperback
Invitations To Seduction, July 2003
3 Novels in 1
Mass Market Paperback
Nerd in Shining Armor, April 2003
Nerd Series #1
Paperback / e-Book
Bedazzled (3 Novels in 1), May 2002
Paperback (reprint)
Notorious, August 2001
Paperback
Taming The Lone Wolf / Single In The Saddle, May 2001
Paperback (reprint)
Urban Cowboys, April 2001
Paperback (reprint)
The Lawman, October 1995
Urban Cowboy #3
Paperback / e-Book
The Drifter, September 1995
Urban Cowboys #2
Paperback / e-Book
The Trailblazer, August 1995
Urban Cowboys #1
Paperback / e-Book
Be Mine, Valentine, January 1989
Mass Market Paperback

Videos