"Love caught between pain and forgiveness!"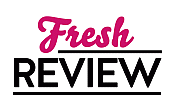 Reviewed by Audrey Lawrence
Posted May 16, 2016

Inspirational Romance | Inspirational Amish | Amish
Oh, why did she do it? She thought she made the right decision, yet her father, angry and pained, would not accept her excuses. Who would accept her now?
As Deborah Peterschein stood in the warm June sun at the entrance to Promise Lodge, she hopes that Preacher Amos and the others will accept her at this new colony they started after leaving Deborah's home community of Coldstream. She hopes her female friends would be welcoming and understanding, but what would Noah say? How would he react to seeing her?
Noah's mother, Mattie Bender Schwartz, and her two sisters have taken a very brave step. They sold off their farms in Coldwater to buy an old church camp and are now striving to turn it into a new Plain colony where new homes could be built. In addition, they now offer special apartments or rooms that single or widowed Amish or Mennonite women could rent for themselves! Noah had not been happy with his mother's decision to move, but was glad to get away after Deborah had suddenly ended their engagement. Would Noah ever be able to truly forgive her for that? It is the Amish way to forgive, yet, she had truly broken his heart.
PROMISE LODGE is the first book in a new series by Charlotte Hubbard, the very well-known and respected writer of many beloved Amish and other faith based novels. With her remarkable skill as a storyteller, Hubbard instantly pulls us into the everyday life of Promise Lodge. Then, she rapidly heightens the suspense and storyline with Deborah's unexpected arrival. Be warned: PROMISE LODGE will be very hard to put down once you start reading!
With her strong understanding of Amish ways, Hubbard has developed an intriguing and different faith-based story that highlights both the strengths and challenges of Amish ways and beliefs. The main and secondary characters in PROMISE LODGE are all very realistic in their mannerisms and attitudes. Hubbard is particularly adept at showing how their emotional responses to situations and circumstances both align and affect their beliefs and responses to others. Yet, all is effectively done as a natural part of the story.
PROMISE LODGE is sure to be a hit with Hubbard's many fans and anyone who enjoys Amish or inspirational stories. While a complete story on its own, PROMISE LODGE is such a great start to this new and exciting series. I can hardly wait until the next book in the series is out! I loved all the descriptions of wonderful and delicious meals with the recipes nicely written out for you to make or drool over at the back of the book. So do get you copy as soon as possible! PROMISE LODGE is a treat you will not want to miss!
SUMMARY
It's a better life, a fresh start—and a heaven-sent second chance. Founded by three Amish sisters determined to put misfortune behind them, Promise Lodge is a colony where faith's abiding promise can be fulfilled—and love can make all things new…
Energetic widow Mattie Bender Schwartz is working day and night to get Promise Lodge going. She's also hoping the change will help her son Noah's heart to heal after his broken engagement. But his former fiancée, Deborah, is looking for a fresh start too. Filled with regret, and cast out by her dat for a reason she can't yet reveal, Deborah can only pray Noah will forgive her foolishness.
Deborah is the last person Noah expected to show up at Promise Lodge. But with her cruel words still ringing in his head, he's reluctant to accept her apology—even if the Old Order ways demand he try. If only he could obey Christ's most important commandment: love one another. But one thing is certain—his mother and aunts, and their beloved Preacher Amos, will do their best to help him get there.
---
What do you think about this review?
Comments
No comments posted.

Registered users may leave comments.
Log in or register now!