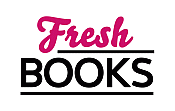 Hot Hot reads in August
Charlotte Hubbard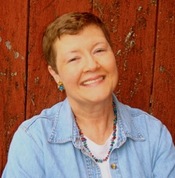 http://www.charlottehubbard.com/
Social Media:
FACEBOOK

Pseudonym for Naomi King.

Drawing upon her experiences in Jamesport, the largest Old Order Amish community west of the Mississippi, longtime Missourian Charlotte Hubbard writes of simpler times and a faith-based lifestyle in her new Seasons of the Heart series. Like her heroine, Miriam Lantz, Charlotte considers it her personal mission to feed people—to share hearth and home. Faith and family, farming and food preservation are hallmarks of her lifestyle, and the foundation of her earlier Angels of Mercy series. She's a deacon, a dedicated church musician and choir member, and when she's not writing, she loves to try new recipes, crochet, and sew. Charlotte now lives in Minnesota with her husband and their border collie.
Log In to see more information about Charlotte Hubbard
Log in or register now!
Series
Angels of Mercy | Seasons of the Heart | Simple Gifts | Maidels of Morning Star
Books:
Love Blooms in Morning Star, August 2022
The Maidels of Morning Star # 4
Mass Market Paperback / e-Book
Christmas Comes to Morning Star, September 2021
The Maidels of Morning Star #3
Mass Market Paperback / e-Book
First Light in Morning Star, January 2021
The Maidels of Morning Star #2
Mass Market Paperback / e-Book
Morning Star, July 2020
Maidels of Morning Star #1
Mass Market Paperback / e-Book
Light Shines on Promise Lodge, April 2020
Mass Market Paperback / e-Book
New Beginnings at Promise Lodge, October 2019
Mass Market Paperback / e-Book
A Mother's Gift, April 2019
Mass Market Paperback / e-Book
A Simple Christmas, October 2018
Simple Gifts #3
Mass Market Paperback / e-Book
A Simple Wish, October 2017
Mass Market Paperback
Weddings at Promise Lodge, July 2017
Mass Market Paperback / e-Book
A Mother's Love, April 2017
Hardcover / e-Book
A Simple Vow, June 2016
Simple Gifts #1
Paperback / e-Book
Promise Lodge, March 2016
Season of the Heart
Paperback / e-Book
Promise Lodge, March 2016
Paperback / e-Book
The Christmas Cradle, October 2015
Seasons of the Heart #6
Paperback / e-Book
Harvest of Blessings, March 2015
Seasons of the Heart #5
Paperback / e-Book
An Amish Christmas Quilt, November 2014
Paperback / e-Book
Breath Of Spring, May 2014
Seasons of the Heart #4
Paperback / e-Book
An Amish Country Christmas, October 2013
Paperback / e-Book
Winter of Wishes, September 2013
Seasons of the Heart
Paperback / e-Book
Journey to Love, August 2013
Angels of Mercy #2
Paperback / e-Book (reprint)
A Patchwork Family, July 2013
Angels of Mercy #1
Paperback / e-Book (reprint)
Autumn Winds, September 2012
Seasons of the Heart #2
Paperback / e-Book
Summer Of Secrets, February 2012
Seasons of the Heart #2
Paperback / e-Book
Gabriel's Lady, May 2008
Angels of Mercy #4
Paperback / e-Book
Angel's Embrace, June 2007
Angels of Mercy #3
Paperback / e-Book
A Patchwork Family, July 2005
Angels of Mercy #1
Paperback / e-Book