"Sex, Secret OPs, Spies, Thrills Galore!"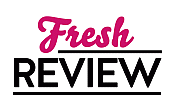 Reviewed by Patricia (Pat) Pascale
Posted May 1, 2016

Romance Military | Thriller Military
In Afghanastan, Captain Bram Magnus is shocked at the picture shown to him by his commanding officer, Colonial Decains. It shows a downed helicopter with the charred remains of three of his buddies. He knows that the Intel concerning that mission was hacked and he could have been killled too. The intel concerning that mission was traced to his passcode and then traced to his sister Zoe's home It is obvious that a traitor is in their midst and must be found, A. Special Ops team is being asigned the job of finding the traitor and seeking justice He knows his sister, a single woman, and alone, will be in for a rough time and serious questioning. He wishes he could alert her to what is heading her way, but that is not possilbe. He has to trust her judgment.
The traitor smiles and thinks this is a perfect set up for him. He has waited for the perfect opportunity to get even with the highly decorated and respected Magnas Military family, father and son. He'll even throw in Zoe, the daughter. He has all the necessary Intel and dead service men can't talk. All the components to blacken his mark's name forever. The Magnus' have no other family so killing them will be easy for him. Enough waiting. Time to strike; kill, get even, along with a big pay-off.
Zoe Magnus and her girlfriend, Roni, are bar hopping trying to relax and unlwind. Zoe sees a long, lean, bad boy biker in leather across the room. Mercer St. Clair is an alpha male, a big man in every respect, and attracts her attention. Mercer has an impressive record as an Agent and his assignment and mark is Zoe, daughter of a decorated father and brother. He puts the move on Zoe and she is tempted but at the last moment declines his offer of a bike ride and to get to know each other. Soon, however, Mercer gets close to her and they are so physically attracted to each other, they sizzle. Bullets begin flying and they race to escape the bad guys chasing and trying to kill them.
DANGEROUS TO KNOW is an exciting thriller written by Dawn Ryder. An explosive adventure into the world of Special Ops, as they fight to save and clear Zoe. A hot and steamy romance erupts to add to the wild ride. Zoe is a stubborn, sassy gal looking for love and trust. Mercer is looking to protect Zoe and something else more meaningful. A fast read will have you turning those pages faster and faster to the finale. A good read and I see a sequel coming soon, which I will look forward to reading. Good job Ms. Ryder.
SUMMARY
In Dangerous to Know―the first in a red-hot brand-new romance series―Dawn Ryder takes readers into a world of dangerous secrets and forbidden passion…
SHE'S TOO GOOD TO BE BAD
A bad-boy member of an elite Special Ops team, Mercer has never been assigned an undercover mission he couldn't complete. But when his latest job requires him to gain the trust―and get into the bed―of his newest target, the sexy, fiery Colonel's daughter, he has a whole new challenge ahead of him.
All evidence points to her being a traitor to the country he's sworn to protect, but the crackling desire between them is too strong a feeling to ignore…
HE'S TOO BAD TO RESIST
Zoe has always kept her secrets close to the vest. The only woman in a decorated military family, she's been taught that to let someone close is to flirt with disaster. But when the dangerously handsome, alpha-strong Mercer comes blazing into her life full-speed, it's all Zoe can do to resist his wicked seduction.
As danger circles closer, Zoe must decide if she can trust him to protect her―but there's no way he could be bad when he makes her feel this good…
---
What do you think about this review?
Comments
No comments posted.

Registered users may leave comments.
Log in or register now!