"I can't wait for the next cupcake-fueled, very funny mystery by Jenn McKinlay!"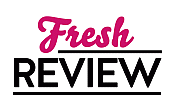 Reviewed by Miranda Owen
Posted April 9, 2016

Mystery Amateur Sleuth | Mystery Culinary | Mystery Cozy
VANILLA BEANED is Book 8 in Jenn McKinlay's Cupcake Bakery Mystery cozy series. VANILLA BEANED opens with friends and cupcake bakery business partners Mel Cooper, Tate Harper, and Angie DeLaura on their way to Las Vegas. They're looking to open a second location for their shop in Sin City. VANILLA BEANED has showgirls, shady businessmen, quirky entertainment types, and a few familiar faces to lighten the mood.
Mel's mixed feelings about franchising leads to some snarky comments by her, but for me that makes her a more flawed and relatable character. Although VANILLA BEANED is told strictly from Mel's perspective, I love that she is not the only one tracking down clues. Mel's two besties and laughable, lovable baking crew provide charming and crucial help to the investigation. Things take a turn for the deadly almost as soon as Mel gets to Vegas, so her friends and elements like the hotel full of Elvis impersonators really balance out the more sinister aspects of the story.
Jenn McKinlay keeps readers guessing in VANILLA BEANED. When danger stalks Mel and potential franchisee Holly Hartzmark, not only is the villain's identity a mystery, but it's also not immediately clear who the target is. This extra layer of mystery makes things more exciting. The more I grew to like Holly over the course of the book, the more emotionally invested I became in finding out who the bad guy was. There are so many devious and likely suspects to puzzle readers and throw them off balance. Jenn McKinlay builds the suspense until fear and the constant threat of attack from any direction is a very tangible thing.
VANILLA BEANED takes all the glitzy, cheesy Las Vegas goodness combines it with comical characters and wraps it all around an intriguing mystery. My second book into this series, and I'm addicted. Jenn McKinlay expertly weaves entertaining characters and circumstances into the plot while still keeping the focus on the mystery. I can't wait for the next cupcake-fueled, very funny mystery by Jenn McKinlay!
SUMMARY
In the eighth in the New York Times bestselling series by the author of Dark Chocolate Demise, the Fairy Tale Cupcake crew goes double or nothing in Vegas...
Melanie Cooper and Angie DeLaura are taking a gamble by opening their first franchise of the Fairy Tale Cupcakes Bakery, so where better to hit the jackpot than in Vegas? Business manager Tate Harper has lined up a meeting with Holly Hartzmark, a former showgirl who's looking to bring Mel and Angie's sweet treats to Sin City, but Mel isn't so sure she's ready to hand her recipes over to a complete stranger—especially one as brash as Holly.
But after the potential bakery location gets blown up, Mel begins seeing another side to Holly—one that reminds her very much of herself. Determined to help a kindred spirit, Mel sets out to discover who is trying to keep the bakery from cashing in. But with a murderous mischief maker on the loose, the odds are stacking up against a happy ending for Mel and her friends...
---
What do you think about this review?
Comments
1 comment posted.
Re: I can't wait for the next cupcake-fueled, very funny mystery by Jenn McKinlay!

This sounds very good love the cover too. I'm looking forward to reading this
Penney
(Penney Wilfort 9:36am April 11, 2016)
Registered users may leave comments.
Log in or register now!