"All living things deserve a chance at a good life."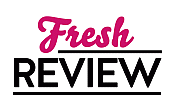 Reviewed by Sandra Wurman
Posted March 11, 2016

Romance Contemporary | Western
Here's the thing to remember—it's human to protect yourself from hurt—but you can't protect your heart from what it needs—someone to love and love you in return. Someone who could lead to the happiness you want and deserve. That's the important lesson to be learned in HOW TO WRANGLE A COWBOY, the third installment of Joanne Kennedy's Cowboys of Decker Ranch series. In this series which is heart wrenching at times and joyous at others, we meet resilient boys who mature into the good men. They survived some of life's harsh realities at the hands of people charged with their care and finally found people who were there for them—giving trust, support and most importantly love for boys that were by all accounts damaged goods. But the Decker's saw something in Ridge, Shane and Brady.
In HOW TO WRANGLE A COWBOY Joanne Kennedy finally gets to Shane's story. And we couldn't be happier.
Ridge, Brady, Suze and Sierra have built a life. Ridge and Brady didn't bring much to the table from their tragically dismal childhoods when their career ending accidents brought them back to the place they called home. Like Shane their lives didn't really begin until they all moved in with the Decker's. Suze and Sierra fit into this family like missing puzzle pieces. Perhaps that is what Shane had hoped for with his attraction to Lindsey. Could she be the last puzzle piece—the one his family and he needed?
Shane wasn't above working hard for what he wanted. As foreman of Lindsey's ranch it ran like a well-oiled machine. Problem was Lindsey's dreams were throwing a wrench in the mix. Shane had two choices. Learn to work with Lindsey and her dream which meant compromises—not something this stubborn cowboy did very well or giving up something he was beginning to dream about—a future with Lindsey.
What image do you conjure up when you hear the word cowboy? Rough and tough like cowhide, unflappable and perhaps with a bit of ornery thrown into the mix. Well that's not exactly as Joanne Kennedy sees them. And there's no better way to get introduced to some of Joanne Kennedy's best cowboys than in the Cowboys of Decker Ranch series.
Joanne Kennedy's cowboy themed romance novels aren't about being a cowboy. They are about being good men and her stories always surprise me. HOW TO WRANGLE A COWBOY is no exception. Shane and Lindsey couldn't be more different—at least at first glance. Their goals seem diametrically opposite. Shane wants to keep the Lazy Q running in the black as a cattle ranch. Lindsey sees it as ultimately fulfilling a deep seated dream which according to Shane is counterproductive, naÔve and dangerous to the survival of the ranch he loves. Shane has no illusions. He knows this is Lindsey's ranch now and as foreman he is just an employee. Problem is he has almost begun to put down roots on this land. Can he turn his back on what he feels are foolish choices or continue battling Lindsey which could possibly mean his dismissal.
HOW TO WRANGLE A COWBOY by Joanne Kennedy is the culmination of a wonderfully creative series by one of the best western romance authors. This entire series features men and women who candidly jump off the page with their search for the allusive love, family and belonging. Joanne Kennedy writes about real folks not larger than life. In HOW TO WRANGLE A COWBOY you will meet some surprisingly wonderful characters who will definitely teach you not to judge a book by its cover. Grab a comfy sofa and enter the world of the Cowboys of Decker Ranch. Be prepared to be moved by these unexpected storylines that grab your attention and hold on—get set for the ride of your life.
SUMMARY
The last thing this cowboy expected
Inner-city veterinarian Lindsey Ward always loved visiting her grandfather's Wyoming ranch, so it breaks her heart to have to sell it. She'll miss the scent of hay and sagebrush under the wide-open sky, but at least the sale will help fund the clinic she's always dreamed of.
Was to get roped by a city girl
Ruggedly handsome foreman Shane Lockhart and his adorable son aren't making it any easier for Lindsey to focus on what has to be done. It's exhilarating going toe to toe with a rough, tough cowboy whose stubborn idealism matches her own, but it's Shane's tenderness that might tip Lindsey's heart over the fence.
---
What do you think about this review?
Comments
No comments posted.

Registered users may leave comments.
Log in or register now!