"Which realm will Ten choose when her next life is on the line?"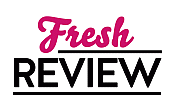 Reviewed by Debbie Wiley
Posted March 7, 2016

Science Fiction Suspense/Thriller
Gena Showalter introduces us to the realms of Troika and Myriad, showing us the choices every citizen has to make for their next life. Citizens who die unsigned by either realm are sent to the dreaded Many Ends. Unfortunately, the battle between the two realms often leaves children with little choice from their parents as to what realm to sign with- or they'll face consequences. Tenley "Ten" Lockwood is trapped in Prynne Asylum because her parents are determined she will sign with Myriad, even if it requires Ten to remain imprisoned and tortured until she does so. Myriad isn't the only realm that wants to sign Ten, however, and Ten soon finds herself stuck between the demands of both Troika and Myriad. Who can Ten trust when everyone seems to have a hidden agenda?
FIRSTLIFE is the first book in Gena Showalter's Everlife series, and wow, what an intriguing start to the series! I love the complexity of the world building as Gena Showalter gradually introduces us to the three realms without any info-dumping. The chat at the end with the author indicates Gena Showalter used the scriptural references to kingdoms for her inspiration for FIRSTLIFE and the spiritual battles between good and evil are evident in FIRSTLIFE. I'm a softie for stories that feature good versus evil, and FIRSTLIFE is an instant winner for me just based on the concept and the world building alone!
Gena Showalter also creates some very strong willed and loyal characters in FIRSTLIFE. Oddly enough, I'm not as much of a fan of Ten as I am of the two young men she meets in Prynne Asylum. I absolutely love Archer and Killian! Gena Showalter shows both Archer and Killian learning to look beyond their fixed ideas to see Ten for who she is and allow her to make the choices best for her. Ten, on the other hand, frustrated me a bit with her indecision as I never could really grasp why the decision was so difficult for her.
FIRSTLIFE ends with one heck of a cliffhanger, as Gena Showalter definitely has my interest piqued for the next installment in the Everlife series. I've got just as many questions as I do answers since FIRSTLIFE took quite a few unexpected twists and turns. If you love action- packed but thoughtful stories with phenomenal world building, then look no further than FIRSTLIFE. I'm definitely hooked and am eagerly awaiting the next book in the Everlife series!
SUMMARY
ONE CHOICE.
TWO REALMS.
NO SECOND CHANCE.
Tenley "Ten" Lockwood is an average seventeen-year-old girl…who has spent the past thirteen months locked inside the Prynne Asylum. The reason? Not her obsession with numbers, but her refusal to let her parents choose where she'll live—after she dies.
There is an eternal truth most of the world has come to accept: Firstlife is merely a dress rehearsal, and real life begins after death.
In the Everlife, two realms are in power: Troika and Myriad, longtime enemies and deadly rivals. Both will do anything to recruit Ten, including sending their top Laborers to lure her to their side. Soon, Ten finds herself on the run, caught in a wild tug-of-war between the two realms who will do anything to win the right to her soul.
Who can she trust? And what if the realm she's drawn to isn't where the boy she's falling for lives? She just has to stay alive long enough to make a decision…
---
What do you think about this review?
Comments
No comments posted.

Registered users may leave comments.
Log in or register now!