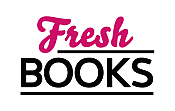 Great new reads in September
"A wonderful addition to a hysterical series"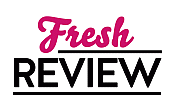 Reviewed by Susan Dyer
Posted February 24, 2016

Contemporary Chick Lit | Women's Fiction
HEART CONDITIONS is the third book in the Breakup Doctor series, and for me the series just keeps getting better and better with each and every addition. Brook's break up business is growing in leaps and bounds. Her advice is so spot on, to everyone but herself. Her brother Stu and his girlfriend Sasha are back in HEART CONDITIONS, and they are facing some life changing decisions. My heart was breaking for Sasha and all the emotions she was going through. How can you not help but connect with her? She is an awesome friend and is always there for Brook and all her craziness. But when she needs Brook the most, she shuts her out, and it drives Brook crazy.
HEART CONDITIONS has two of Brook's exes popping back into her life. Ben, who I fell in love with in the first book and Michael who I still hate no matter how much he says he has changed. Michael backed out on his wedding to Brook one month before the big day, and even though it's been two years, seeing him again opens up Brook's broken heart all over again. Should she give him a second chance or just let that part of her life go? How long can she stall Michael before he pushes the envelope and makes her make up her mind? Hold on to your chair while reading, it is one crazy emotional roller coaster ride for poor Brook.
HEART CONDITIONS will have you giggling out loud and shaking your head at the same time. How can Brook keep giving out such awesome advice on break ups, and yet does not follow her advice when it comes to her own relationships? Over the past three books in the Breakup Doctor series, I have come to really know and care about all the characters. Anyone who has ever had a breakup experience will find themselves cheering for all of them to overcome the past, let it go, and learn to move on. Phoebe Fox has quickly become one of my favorite authors, and as soon as I see she has a new book out, I run to it, not walk at a fast pace, but a total sprint to grab it! To me Phoebe Fox's books are like a box of fine chocolates. Not to be eaten quickly but to be savored and enjoyed.
SUMMARY
Breakup Doctor Brook Ogden has spent the last year sifting through the fallout from the disastrous decision that led to her unconscious uncoupling with boyfriend Ben Garrett. Despite advising her clients you can't be friends with an ex, she and Ben have somehow begun to stitch together a friendship—one Brook hopes is slowly turning into more. That is, until Ben introduces his new girlfriend, Perfect Pamela, a paragon of womanly virtues who is everything Brook is not.
While Brook navigates her newly volatile emotional life, an unwelcome surprise shows up on her doorstep: the ex- fiancé who broke her heart two years ago—one month before their wedding. Between her ex's desire to rekindle their attachment, her best friend Sasha's unexpected crisis, and her own unsquelchable feelings for Ben, Brook finds herself questioning the personal progress she's made in the last two years—and threatened with the highest-stakes Breakup Doctor failures she's ever faced.
---
What do you think about this review?
Comments
No comments posted.

Registered users may leave comments.
Log in or register now!