"Urban Fantasy simply doesn't get any better than this!"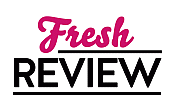 Reviewed by Annie Tegelan
Posted February 18, 2016

Romance Paranormal | Paranormal - Supernatural
After the earth-shattering events of the last book in the Fever series, Karen Marie Moning returns with another gripping novel. In FEVERBORN, the world is in danger as inexplicable black holes are appearing all around Dublin. In addition to that, Mac is being hunted by humans. As you can probably guess, this isn't a series to read as a standalone or out of order. Each book builds on the previous, and if you read closely enough, KMM expertly plants clues, foreshadowing interesting events to come.
While there are multiple POVs scattered throughout, the majority of the book is from Mac's POV. MacKayla Lane's character has undergone tremendous growth from the beginning of the series. Not many can survive what she has and still come out on top. Similarly, not many women can go toe-to-toe with Jericho Barrons. For all the fans who have been waiting to see the romance between Mac and Barrons bloom, KMM delivers in this one. For a change, we get a rare glimpse of the softer side of Barrons, and it's absolutely addicting.
Jada's character surprised me in this one. No longer the stoic warrior, we finally see some vulnerability from her, which in turn, creates a far more likeable character. By the end of the book, my heart was absolutely breaking for her.
Last but not least, I know readers are most interested in the romance. Although a strictly Urban Fantasy series, KMM infuses each page with forbidden lust and fiery passion. Some developments are made, but I feel like the emphasis is still on Jada and what happened to her in the five years she was gone. Readers will have to stick around to find out how exactly these beloved characters will survive and who they will end up with.
As always, I was glued to the pages of this book. KMM continues to enchant and thrill readers with her fearless risk-taking and seductive world. There's a reason why Karen Marie Moning is my favorite author—Urban Fantasy simply doesn't get any better than this!
SUMMARY
In Karen Marie Moning's latest installment of the epic #1 New York Times bestselling Fever series, Mac, Barrons, Ryodan, and Jada are back—and the stakes have never been higher or the chemistry hotter. Hurtling us into a realm of labyrinthine intrigue and consummate seduction, Feverborn is a riveting tale of ancient evil, lust, betrayal, forgiveness, and the redemptive power of love.
When the immortal Fae destroyed the ancient wall dividing the worlds of Man and Faery, the very fabric of the universe was damaged, and now Earth is vanishing bit by bit. Only the long-lost Song of Making—a haunting, dangerous melody that is the source of life itself—can save the planet.
But those who seek the mythic song must contend with old wounds and new enemies, passions that burn hot and hunger for vengeance that runs deep. The challenges are many: the Keltar at war with nine immortals who've secretly ruled Dublin for eons, Mac and Jada hunted by the masses, the Seelie queen nowhere to be found, and the most powerful Unseelie prince in all creation determined to rule both Fae and Man. Now the task of solving the ancient riddle of the Song of Making falls to a band of deadly warriors divided among—and within—themselves.
Once a normal city possessing a touch of ancient magic, Dublin is now a treacherously magical city with only a touch of normal. And on those war-torn streets, Mac will come face-to-face with her most savage enemy yet: herself.
---
What do you think about this review?
Comments
No comments posted.

Registered users may leave comments.
Log in or register now!