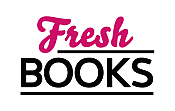 Great new reads in September
"A fitting finale and unearthly tour de force!"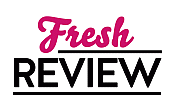 Reviewed by Miranda Owen
Posted February 17, 2016

A GHOUL'S GUIDE TO LOVE AND MURDER is the final book in Victoria Laurie's Ghost Hunter series. Because the past very much impacts the present in this book, you really have to have read the majority of the previous books in order to fully appreciate and enjoy A GHOUL'S GUIDE TO LOVE AND MURDER. As it's a favorite series of mine, I am sorry to see this Ghost Hunter series end. However, Victoria Laurie pulls out all the stops for this final book and remains true to the main characters. As with the previous books, A GHOUL'S GUIDE TO LOVE AND MURDER is full of plenty of spooks and scares to get your heart racing and keep you on the edge of your seat. To counter all the suspense, M.J.'s best friend Gilley acts as a kind of Lucy Ricardo character and is a source of consternation, amusement, and friendly support.
As the book's description suggests, there are villains from the past that resurface and cause trouble. M.J. And Heath are pushed to their limits as the story progresses and they have to deal with a cornucopia of evil spirits. The excitement increases tenfold by having the danger come from so many different sources. M.J. And her team have several mysteries to solve including a murder, a missing artifact, how to stop the malevolent spirits, and who is behind it all. The unlikely and somewhat reluctant cop ally adds depth to the story. As always, the pacing is extremely fast and makes you keep reading without stopping. Even though this is the last book in the series, I love the inventive new way that M.J.'s crew devises, out of necessity, to bust ghosts.
A GHOUL'S GUIDE TO LOVE AND MURDER is a fitting finale and unearthly tour de force of epic proportions. If you love a good ghost story, this Ghost Hunter series by Victoria Laurie is a must-read. Victoria Laurie injects just the right amount of romance and humor to relieve the incredible tension, without watering down the more terrifying elements. I eagerly await the next super scary book by Victoria Laurie and my next adrenaline fix.
SUMMARY
Medium M. J. Holliday battles demons in the tenth Ghost Hunter Mystery from the New York Times bestselling author of No Ghouls Allowed.

M.J., Heath, and Gilley, are back home in Boston, where their new film is sure to be a monster hit! To promote the film, the studio is sponsoring a special exhibit of supernatural artifacts at a local museum. Unfortunately, Gilley—whose mind is engaged with wedding plans—gets talked into donating to the exhibit the very dagger that keeps the dangerous ghost Oruç and his pet demon locked down in the lower realms. Before M.J. can recover the bewitched blade, there's a murder and a heist at the museum, and the dagger is stolen.

Now Oruç is coming for M.J. and her crew, and he's bringing with him some fiendish friends from M.J.'s haunted past. She, Gilley, and Heath are certain to be in for a devil of a time. M.J. may even need to recruit a certain skeptical Boston detective to help stop the paranormal party crashers from turning Gilley's wedding bells to funeral knells. . . .
---
What do you think about this review?
Comments
No comments posted.

Registered users may leave comments.
Log in or register now!