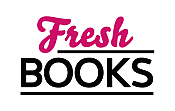 Summer Reads are HOT in July!
"Visions of future, past, and beyond in the best science fiction stories of the year"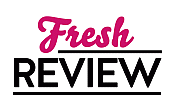 Reviewed by Auriette Lindsey
Posted February 10, 2016

Fantasy Anthology | Science Fiction
Science fiction writers are readers, too. Each year, members of the Science Fiction and Fantasy Writers of America will— as they read each short story, novelette, novella or novel in the genre—nominate the works that touch them, move them, or inspire them for a Nebula Award. The stories in NEBULA AWARDS SHOWCASE 2015 are the best of the best, the cream of the crop.
What struck me most about this collection was how many of the stories didn't seem like science fiction or even, to use the broader term coined by Robert Heinlein, speculative fiction. One reads like a legend or fairy tale, another like historical fiction, one like chick lit. Many of them are tragedies.
The very first story, "If You Were A Dinosaur, My Love" begins like a silly children's game, until you realize the truth really behind the ridiculous images.
"The Sounds of Old Earth" is a love song to nature and home, change and acceptance.
The nominated novelette "In Joy, Knowing the Abyss Behind" is a love story shadowed by conspiracy, shaded by the effects of age and health on long-buried memories.
In all, the anthology contains twelve stories of varying lengths and two excerpts from novels. Editor Greg Bear has also included a selection of award-winning poems, tributes to masters of the genre, and a list of previous Nebula Award winners.
These are stories that go beyond entertainment. They haunt you. They make you wonder and question and imagine. If you're looking for light reading, space opera, or futuristic action-adventure tales, this anthology may not fit the bill. If you enjoy stories that challenge your conception of the world, that make you see life in the here and now a little differently, then NEBULA AWARDS SHOWCASE 2015 will feed your mind for a long time.
SUMMARY
The Nebula Awards Showcase volumes have been published annually since 1966, reprinting the winning and nominated stories of the Nebula Awards, voted on by the members of the Science Fiction and Fantasy Writers of America (SFWA).
The editor of this year's volume, selected by SFWA's anthology Committee (chaired by Mike Resnick), is American science fiction and fantasy writer Greg Bear, author of over thirty novels, including the Nebula Award-winning Darwin's Radio and Moving Mars.
This anthology includes the winners of the Andre Norton, Damon Knight Memorial Grand Master, Rhysling, and Dwarf Stars Awards, as well as the Nebula Award winners, and features Ann Leckie, Nalo Hopkinson, Rachel Swirsky, Aliette de Bodard, and Vylar Kaftan, with additional articles and poems by authors such as Robin Wayne Bailey, Samuel R. Delany, Terry A. Garey, Deborah P Kolodji, and Andrew Robert Sutton.
---
What do you think about this review?
Comments
No comments posted.

Registered users may leave comments.
Log in or register now!