"An inspirational story about finding your way in life."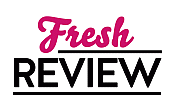 Reviewed by Viki Ferrell
Posted January 26, 2016

Charlie Everman has lived on Mustang Island for decades. He taught school here his whole career and lost his wife to cancer three years ago. Today he and his dog Quitz are checking on a few friends, helping get them off the island. Hurricane Orion is bearing down on them and expected to hit soon. At his last stop, Charlie realizes it is too late for him to leave. He and his friend Moose hunker down in Moose's attic, but the force of the hurricane winds sweep away the house, along with Charlie, Moose and Quitz. They grab boogie boards and swim for safety to the local community center where they find other survivors. When the storm passes, they are all rescued by helicopter.
Joshua Kline lives in Cody's Creek, Oklahoma with his parents, his brother Alton and four sisters. At twenty- seven, Joshua has still not found a wife to settle down with. Maybe his teen-aged brother has something to do with that. Alton is constantly getting in trouble and Joshua feels somewhat responsible for him.
Becca Troyer is an oddity in the Amish community of Cody's Creek. She's an only child, trying to find her way and how she fits in. At twenty, Becca feels life has passed her by. She, Joshua and Alton are put together by their Bishop on a missions trip to Mustang Island to help the MDF (Mennonite Disaster Foundation) rebuild homes after the disaster of Hurricane Orion. Joshua is glad to help, but he feels his bigger mission is to keep Alton out of serious trouble. It is on the island Becca and Joshua meet Charlie, who is helping to coordinate all the volunteers that have come from many different organizations and church denominations. Joshua soon discovers he may be here on a different mission altogether.
JOSHUA'S MISSION is the second book in Vannetta Chapman's Plain and Simple Miracles series. It's a story about love, growth and how quickly life can change. A story about learning from our mistakes and letting God take control of our lives on a daily basis. Ms. Chapman pens a vivid picture in riveting detail of the hurricane that hits the island and the devastation and destruction it brings. She creates her characters and brings them together in a beautiful way, then gives them such endearing, human qualities you can truly share in both their pain and joy. JOSHUA'S MISSION is my second visit to Cody's Creek, and this story is as inspirational as the first in the series. Ms. Chapman is one of my favorite authors. You cannot go wrong by picking up any of her novels.
SUMMARY
JOSHUA'S MISSION is a new standalone novel in the Plain and Simple Miracles collection from popular author Vannetta Chapman. These stories of love and family and Amish community in Oklahoma tell of the miracles that can happen when lives are lived in service to God and to one another.
Joshua Kline travels from his farm in Oklahoma to offer aid to an Englisch town on the gulf coast of Texas after a category 4 hurricane has ravaged the area. He brings his brother with him, who needs a change of environment. The last thing he wants for Alton is another brush with the law. He is pleasantly surprised when he hears that Becca Troyer, the bishop's granddaughter, plans on joining their team.
What will Joshua find when he arrives in Texas? A lack of electricity, certainly, which poses little problem for the Amish volunteers as they help restore order from destruction. But a budding romance? A call from God? And a possible healing of his relationship with Alton?
Joshua's Mission is a story of love, forgiveness, and the grace of God that carries us through even the worst situations.
---
What do you think about this review?
Comments
No comments posted.

Registered users may leave comments.
Log in or register now!