"Best friends truly are forever"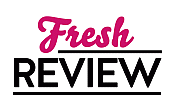 Reviewed by Helen Williams
Posted January 20, 2016

Women's Fiction | Inspirational | Multicultural Contemporary Fiction
BEST FRIENDS FOREVER is a novella by Kimberla Lawson Roby about what infidelity in a marriage can cause. Ms. Roby does a great job in telling this story and showing all the effects.
Keith Richards is unhappy with his marriage and has broken his marriage vows to his wife Celine. Meanwhile Celine has been diagnosed with breast cancer. When she informs Keith of her diagnosis, he tells her he is still moving out. Thankfully Celine has a best friend to give her all the support she needs. You will really see just how despicable Keith is. But God protects and guides the downtrodden.
I really despised Keith and his overall attitude. Just imagine how you would feel if in this situation. Not only does Celine have to deal with her diagnosis, but she has to try and explain to their ten- year-old daughter why the father is not there. The wonderful part of BEST FRIENDS FOREVER is how Celine's best friend is there for her through it all. I had so many strong opinions on what I would do. When you have a child involved begging you to let the father come back home and you are weak from getting treatment that is stressful and is also a lot of pressure to be under.
BEST FRIENDS FOREVER is a wonderful story in showing what true friendship is and how a woman's faith can get her through the most devastating times. This best friend comes through in the most remarkable way proving that best friends are truly forever.
SUMMARY
Things are falling apart in the Richardson household. Angry arguments between Celine and her husband, Keith, have become routine. She resents that he's working long hours and staying out all night, and he accuses her of not giving him the attention he deserves. Their marriage is at a cross-roads and Celine worries how her 10-year-old daughter, Kassie, will be affected.
But the situation turns devastating when Celine is diagnosed with breast cancer. As her relationship with Keith deteriorates, Celine worries that she'll be left to navigate the difficult process of cancer treatment alone. But comfort and support come in the form of Celine's best friend, Lauren. They've been attached at the hip since they were children and it is Lauren who's there for Celine in her darkest moments.
Now, Celine will be forced to make tough decisions-about her marriage and otherwise-and for the first time in her life, she wants to give up. Lauren vows to help by any means necessary and makes the kind of sacrifice only a best friend can. But will it be too late?
Excerpt
Chapter 1

Celine Richardson sat in fury as her husband walked in their bedroom. "Keith, do you know what time it is?"

"Five a.m.," he said, clearly sounding as though this was no big deal.

"And you think you can just leave the house and waltz back in here whenever you feel like it? You must be out of your mind if you think I'm going to put up with this kind of crap. I almost called the police to report you missing."

Keith pulled his short-sleeve shirt over his muscular shoulders and dropped it on the chair. "Time got away from me."

Celine folded her arms. "Where were you, Keith?"

"At a friend's. A bunch of us guys played cards and had a little too much to drink. And I fell asleep."

Celine laughed out loud. "And you think I believe that? You think I'm that na´ve?"

"Believe whatever you want. That's on you."

"You have a lot of nerve staying out till the wee hours of the morning and then acting like you're the one who's upset. How dare you."

"I'm upset because anytime a wife decides that her work is more important than her husband, she shouldn't worry one bit about where he's going . . . or what he's doing."

"Excuse me? So you're now staying out late and sleeping with only God knows who because you feel neglected? Please."

"I've been telling you this for months. More like a whole year. But nothing's changed. You spend all your time online doing work for your clients, and that's basically where things end with you."

"That's not true, and you know it."

"Well, actually, you're right. You spend lots of time with Kassie, but with the exception of our daughter, everything else revolves around your business. Which means there's no time for me."

"Why is it that you can spend all the time you want focusing on your career, but I can't? It took a lot of hard work for me to build up my client list, and it's completely unfair for you to ask me to give that up. Especially since I've never asked you to give up anything."

Keith was vice president of sales for a health care insurance company, and Celine had always supported him and encouraged him to excel every step of the way. So none of his complaints about her spending hours on her social media marketing business made sense. It was as if he now despised the fact that she was finally seeing some real success with her career.

She'd started her business five years ago, and she'd worked her behind off, doing everything she could not only to get it off the ground, but also to gain as much exposure as possible with both small companies and major corporations. It was the reason she now sometimes had to pass on projects or refer clients to some of her colleagues.

"Do whatever you want," he said, pulling on his pajama bottoms. "Because that's exactly what I'm doing."

Celine pulled her flowing hair around to her shoulder. "And what is that supposed to mean?"

"It's not like I stuttered. My words were very clear."

"So who exactly are you sleeping with, Keith?" she asked, ignoring his last comment.

"Look, I'm tired, and I have to be at work in three hours. So can I at least get an hour of sleep in peace? Without all these ridiculous questions?"

"You're the one who decided to stay out, so I'll ask any questions I want."

Keith sighed and got in bed, turning his back to her.

"I'm telling you now, I won't put up with this," Celine said.

Keith didn't respond.

"Are you listening to me?"

He still didn't say anything.

"Keith!" she yelled, becoming angrier.

He finally turned toward her in a huff and sat up. "What? And why are you screaming at me when you know Kassie is sleeping?"

"Because I want answers, and I want them now."

He pointed his finger at her. "I told you months and months ago that I was tired of going to bed at night with no one lying next to me. I told you how tired I was of you staying in your office until well after midnight. Work, work, and more work. That's all you've cared about for more than a year, and I finally got sick of it. I complained and tried to talk to you about it several different times, but you never took me seriously. You did what you wanted, and now I'm fine with it."

"But you know how hard it is to start your own business. Before I even decided to go forward with it, you and I talked about what it would take. We discussed all the time I'd have to spend to make it work, and you were good with that."

"Yeah, I supported you a hundred percent, but when I started to see how you had no problem talking on the phone to your friend Lauren for sometimes as much as two hours and how you never miss any of your favorite TV shows, that's when I realized how unimportant I was to you. Your priorities are totally in place, but they certainly don't include me. And don't get me started on how little we make love. Sometimes only once a month. And in case you haven't noticed, I stopped asking you to do that a long time ago."

Celine thought about everything Keith was saying, and she couldn't deny that some of his statements were true. She hadn't paid much attention to the time she spent doing other things, but now she had no choice but to acknowledge it. Nonetheless, this still didn't give him the right to break his vows to her. He wouldn't admit that he was having an affair, but no man stayed out as late as Keith had unless there was another woman involved.

"I'm sorry," she finally said. "I had no idea things were this bad between us. That you felt so neglected."

"Well, I did. But when you ignored me, I finally stopped talking about it. You acted as though I should just grow up and get over it, and I have."

"Baby, I'm sorry. I never meant to make you feel that way. But for the last five years, I've had to put my all into my business. If I hadn't, it would've failed very quickly."

"And I get that. I always did. But it's like I just told you, instead of spending some of your free time with me, you did other things. Stuff that obviously gave you a lot more satisfaction than I could."

"Do you really believe that?"

"Not only do I believe it, I'm sure of it."

"Why? Because I talked on the phone to Lauren sometimes? And I watched a few TV programs? I did those things to unwind, but never because I didn't want to be with you. And it's not like you and I haven't done things together. We've taken I don't know how many weekend trips, and we also have date nights."

"No, we used to take weekend trips and have date nights, but we haven't done either in over a year."

"So because you had a few unhappy months out of twelve years of marriage, you decided to find someone else?"

Keith sighed again. "This isn't about someone else. It's about you and me."

"But just tell me flat out. Are you having an affair or not?"

Keith turned his back to her again and laid his head on his pillow.

Celine wanted to ask him once more. Make him tell her what she already knew. But a part of her honestly didn't want to hear her own husband admit he was sleeping with another woman. Not when she was worried to death about something else-the lump she'd discovered in her left breast yesterday morning. She'd noticed it while in the shower, doing her monthly self-exam, but she hadn't told Keith anything about it. She hadn't told her best friend, Lauren, either, although Celine knew her silence mostly had to do with her believing it couldn't be anything serious. She also couldn't bear the thought of how their ten-year old daughter would be affected. Along with God and Keith, Kassie was everything to Celine, and the idea of not being there for her brought Celine to tears.

But regardless of how much Celine wanted to pretend she hadn't felt anything in her breast, she knew she couldn't ignore it. Whether she wanted to or not, she had to call and make an appointment with her gynecologist. Not tomorrow or next week, but today. She needed to see Dr. McKinley as soon as possible.
---
What do you think about this review?
Comments
No comments posted.

Registered users may leave comments.
Log in or register now!