"Revisit two great stories"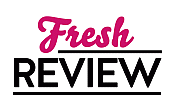 Reviewed by Sandra Wurman
Posted January 19, 2016

Romance Anthology | Romance Contemporary
Two stories under one cover, a delightful revisit filled with good memories and a reunion with some old friends.
The O'Ballivans and Creeds have a long history and relationship with all Linda Lael Miller fans. When I started reading A CREED IN STONE CREEK the first story in THE COWBOY WAYS I said to myself, "hey, I know this story," but that didn't prevent me from reading it again. That's how it is with a Linda Lael Miller book, they are all fated to be read over and over. I can still remember with fondness meeting the patriarch of the O'Ballivans clan.
This is the story of Melissa O'Ballivan and Steven Creed. Melissa is busy with her career, but in truth feels like something important is missing. Her previous attempts to fill that void did not bode well and left her a little gun shy. Steven comes from a large extended family, but as an only child friendships were important in his life. So when his best friend dies, Steven doesn't miss a beat accepting custody of five year old Matt.
Expect to fall madly in love with the self-pronounced gifted Matt who steals every scene. Steven and Matt are looking forward to their new life in Stone Creek and Melissa could fit very well into their picture of a bright and happy family.
Now on to PART TIME COWBOY BY Maisey Yates. I am just now meeting Maisey Yates, and this story has definitely made me an instant fan.
Sadie Miller is a crisis counselor turned bed and breakfast owner. In returning to Copper Ridge Sadie was breaking her number one rule by revisiting her past. But here she was back home. To Sadie nothing was more important than control of her life. As a youngster she quickly learned she held no control over what happened to her, and unfortunately also learned there was no one on her side. As an adult she was never going to let that happen again. So she stayed on the outside of relationships so she could leave with no regrets.
It was intriguing that Eli Garrett, his brother, and sister grew up with a tall fence constructed around them. Self-defense against anyone becoming aware of their situation. Two teenage boys and a toddler left without any adult supervision. Any outsider was considered an invasion of their private world—their concerted effort to avoid alerting the system to their situation.
Maisy Yates has quite a talent for character development. Sadie Miller has become one of my all-time favorites with her sharp mind and tongue. In a story full of reminders of hard times and losses Sadie Miller is the comic relief. She will make you laugh out loud with her frank and honest talk. If anyone can get straight-laced Eli to soften up it would be Sadie.
SUMMARY
Two unforgettable fan-favorite stories from two stars of Western romance—"First Lady of the West" Linda Lael Miller and USA TODAY bestselling author Maisey Yates
A CREED IN STONE CREEK Linda Lael Miller
When single attorney Steven Creed becomes guardian of an orphaned five-year-old boy, he trades his big-city law firm for a ranch near his McKettrick kin in the close-knit community of Stone Creek, Arizona. There he meets his match in beautiful, by-the-book county prosecutor Melissa O'Ballivan. It'll take one grieving little boy, a sweet adopted dog and a woman who never expected to win any man's heart to make this Creed in Stone Creek know he's truly found home.
PART TIME COWBOY Maisey Yates
Sadie Miller isn't expecting any welcome-home parades on her return to Copper Ridge. Least of all from part-time rancher, full-time lawman Eli Garrett. The straitlaced, impossibly hot deputy sheriff glares at her as if she's the same teenage hoodlum who fled town ten years ago. But running from her demons has brought Sadie full circle, ready to make a commitment at last. Not to a man, but to a bed-and-breakfast. On Garrett land. Okay, so her plan has a tiny flaw…
Look for A Copper Ridge Christmas, a Christmas novella in the Copper Ridge series by Maisey Yates.
---
What do you think about this review?
Comments
No comments posted.

Registered users may leave comments.
Log in or register now!